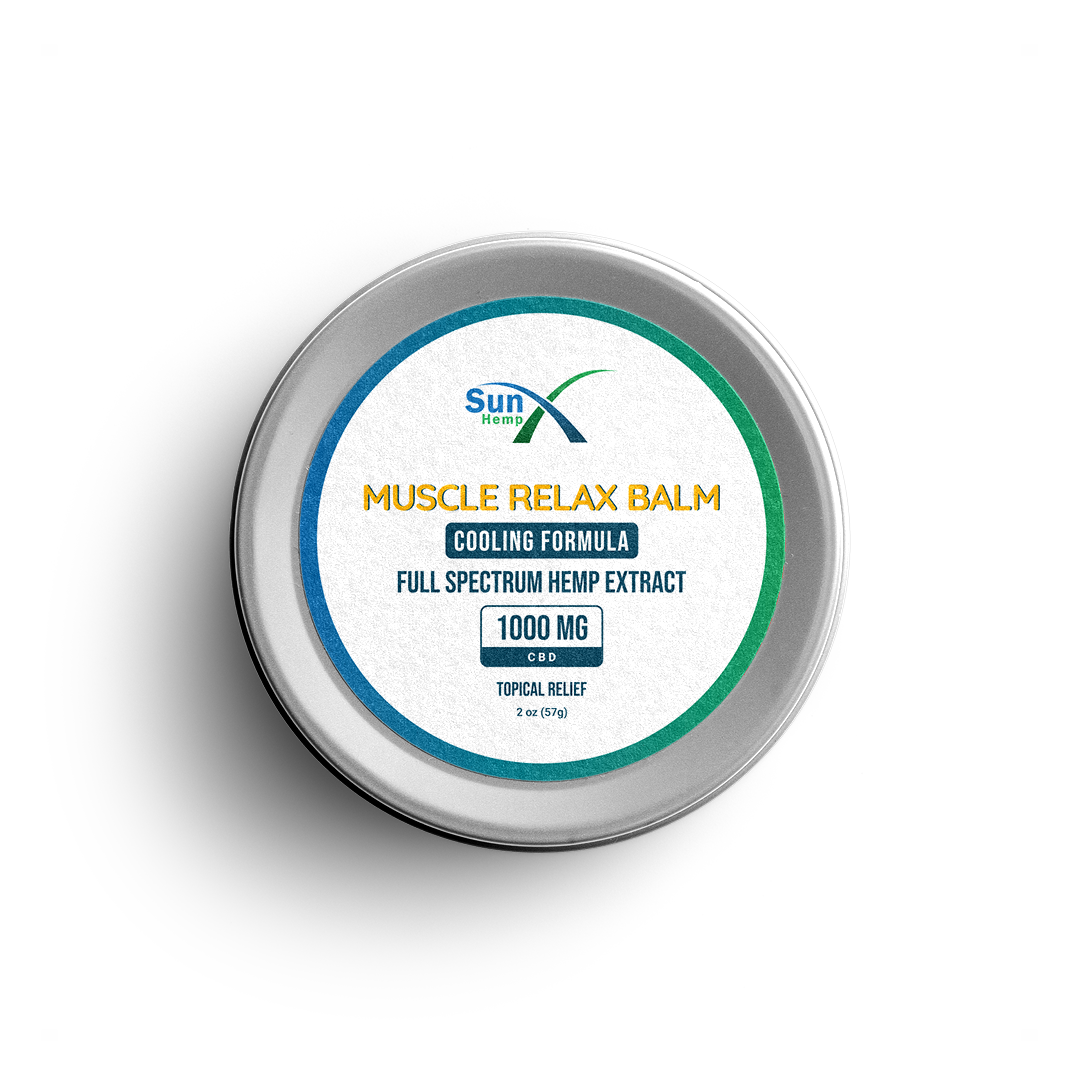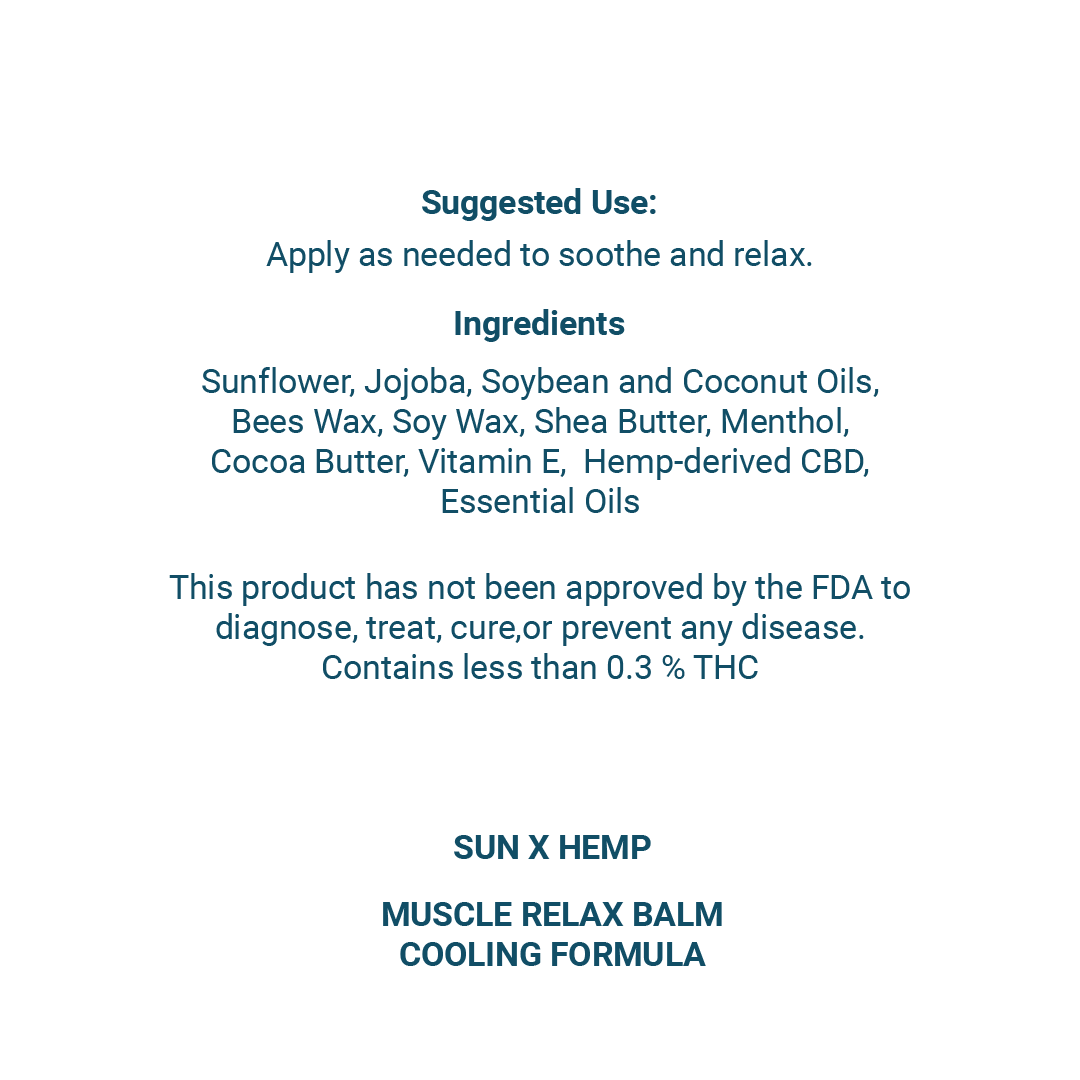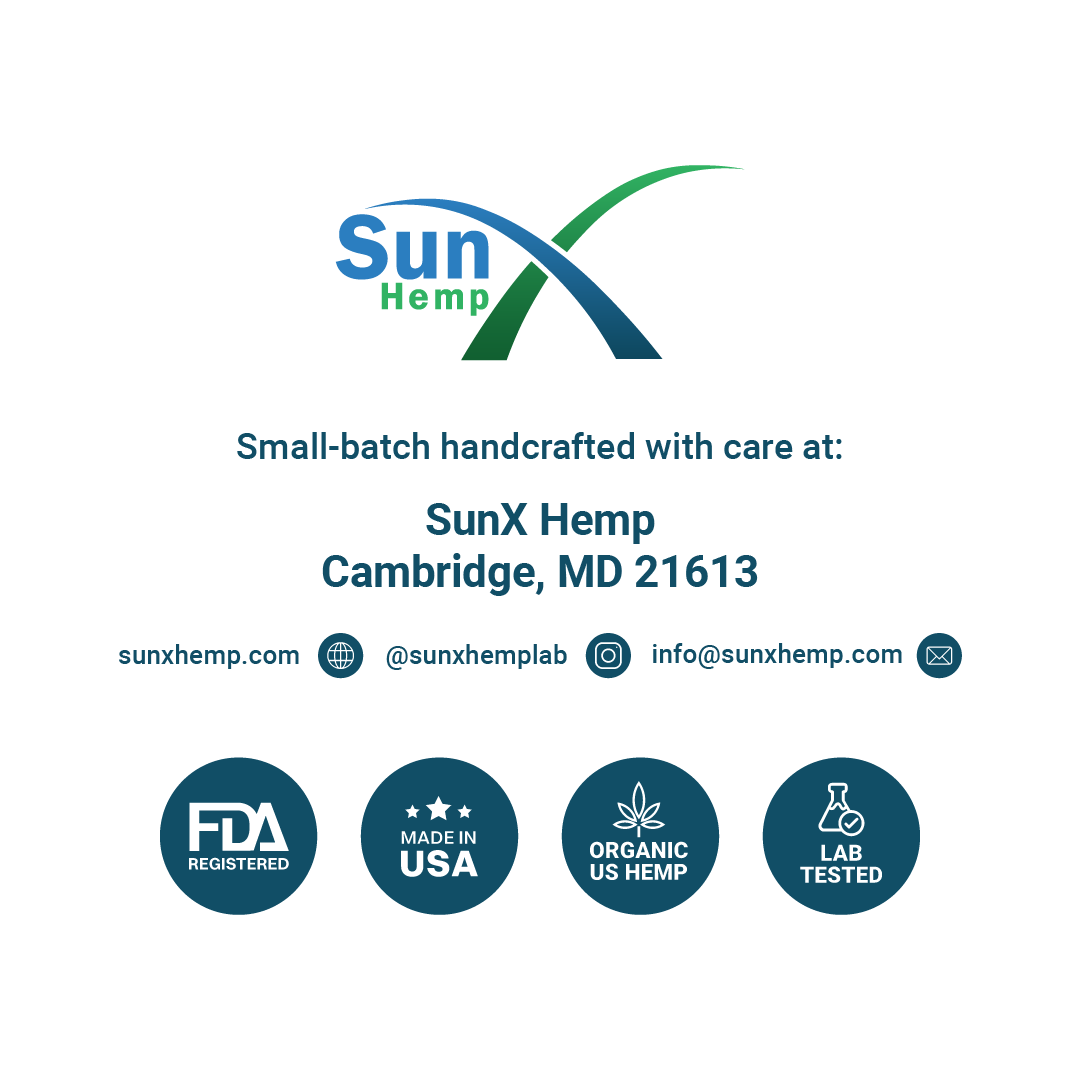 Relieve Tension and Refresh Your Muscles with SunX Muscle Relax Balm 1000mg
A cooling and effective solution to release muscle tension and unwind after a long day.
Our specialized formula, enriched with 1000mg of full-spectrum CBD, offers a cooling sensation that helps soothe your muscles and provides the relaxation you've been longing for.
The 1000mg of full-spectrum CBD in our Muscle Relax Balm works synergistically with your body's endocannabinoid system, offering a natural way to relieve muscle tension and discomfort. The cooling sensation provides instant relief, making it an ideal choice for post-workout recovery or moments when your muscles need some extra care.
Whether you're an athlete looking to soothe tired muscles or simply in need of a relaxing self-care ritual, our Muscle Relax Balm is your go-to solution.