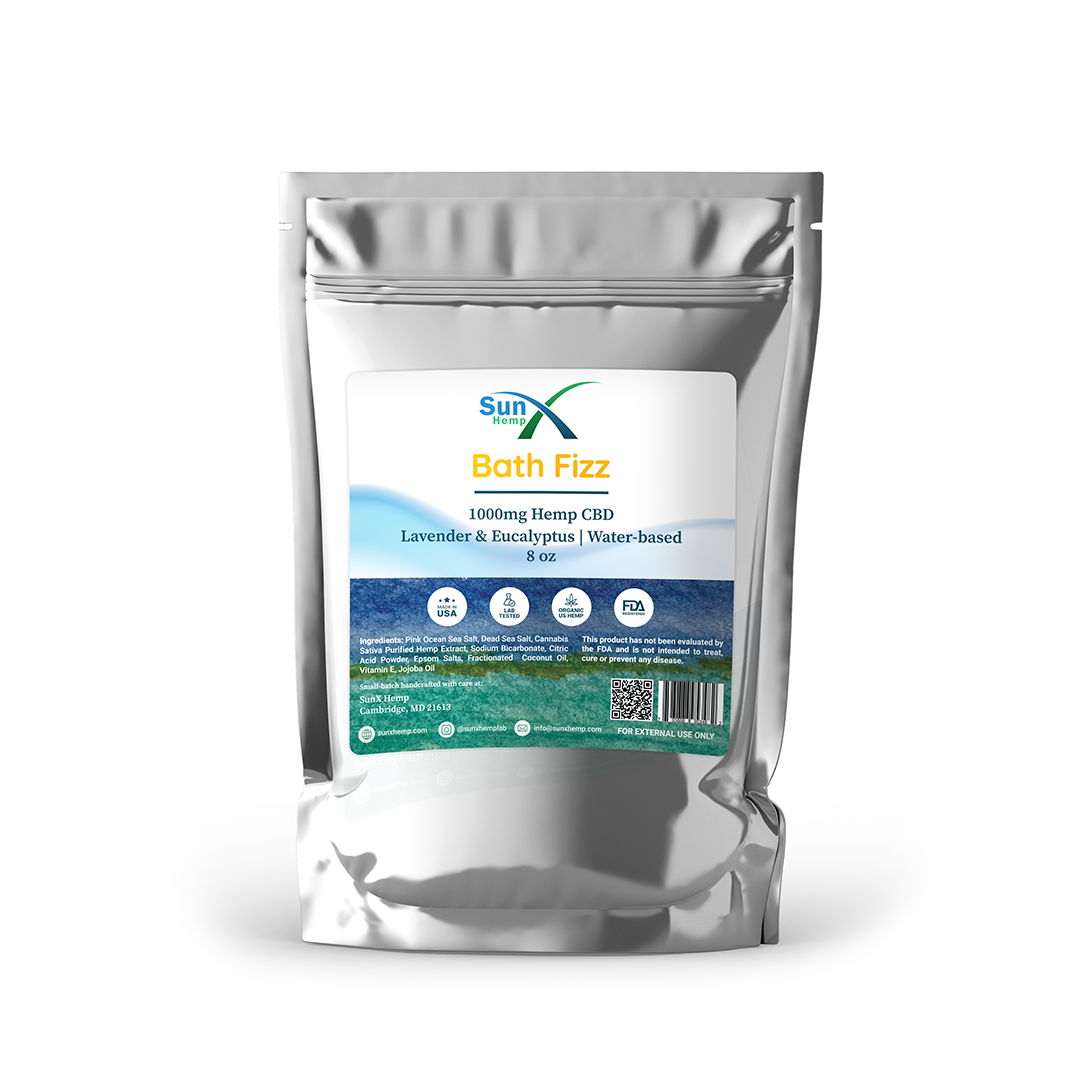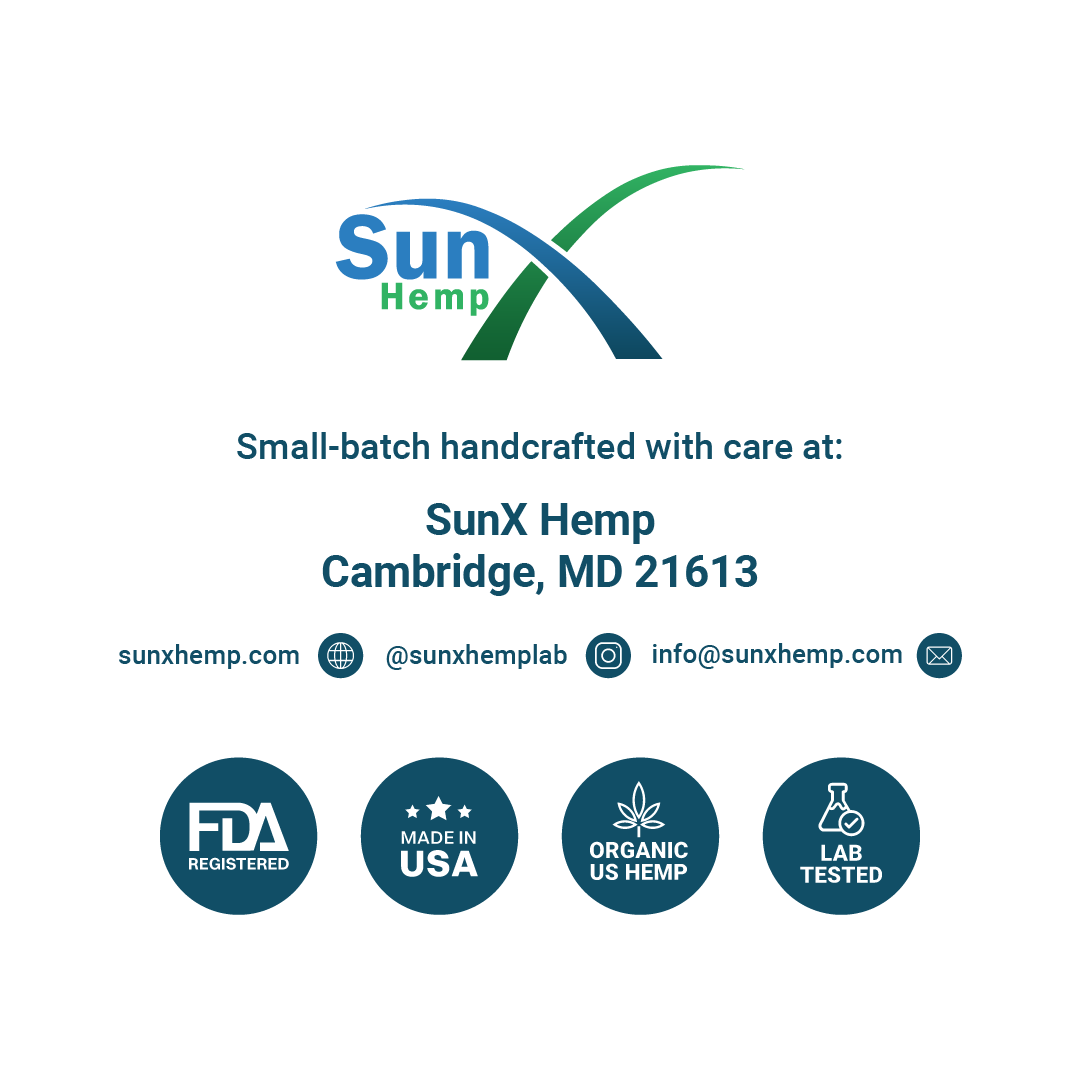 A luxurious bathing experience that combines the soothing essence of lavender and eucalyptus with the wellness benefits of CBD
Infused with the calming aromas of lavender and invigorating eucalyptus, our bath salts offer a serene and rejuvenating soak, allowing you to unwind in the comfort of your own home.
The 1000mg of CBD within our Bath Fizz promotes relaxation and soothes your body. As the scents of lavender and eucalyptus fill the air, your mind and body unwind, leaving you feeling refreshed and revitalized.
Whether you're seeking to alleviate stress or simply wish to treat yourself to a pampering bath experience, our CBD Bath Fizz is the perfect indulgence.
Say goodbye to the day's worries, and let the soothing properties of SunX Hemp's Bath Fizz transport you to a world of pure relaxation.