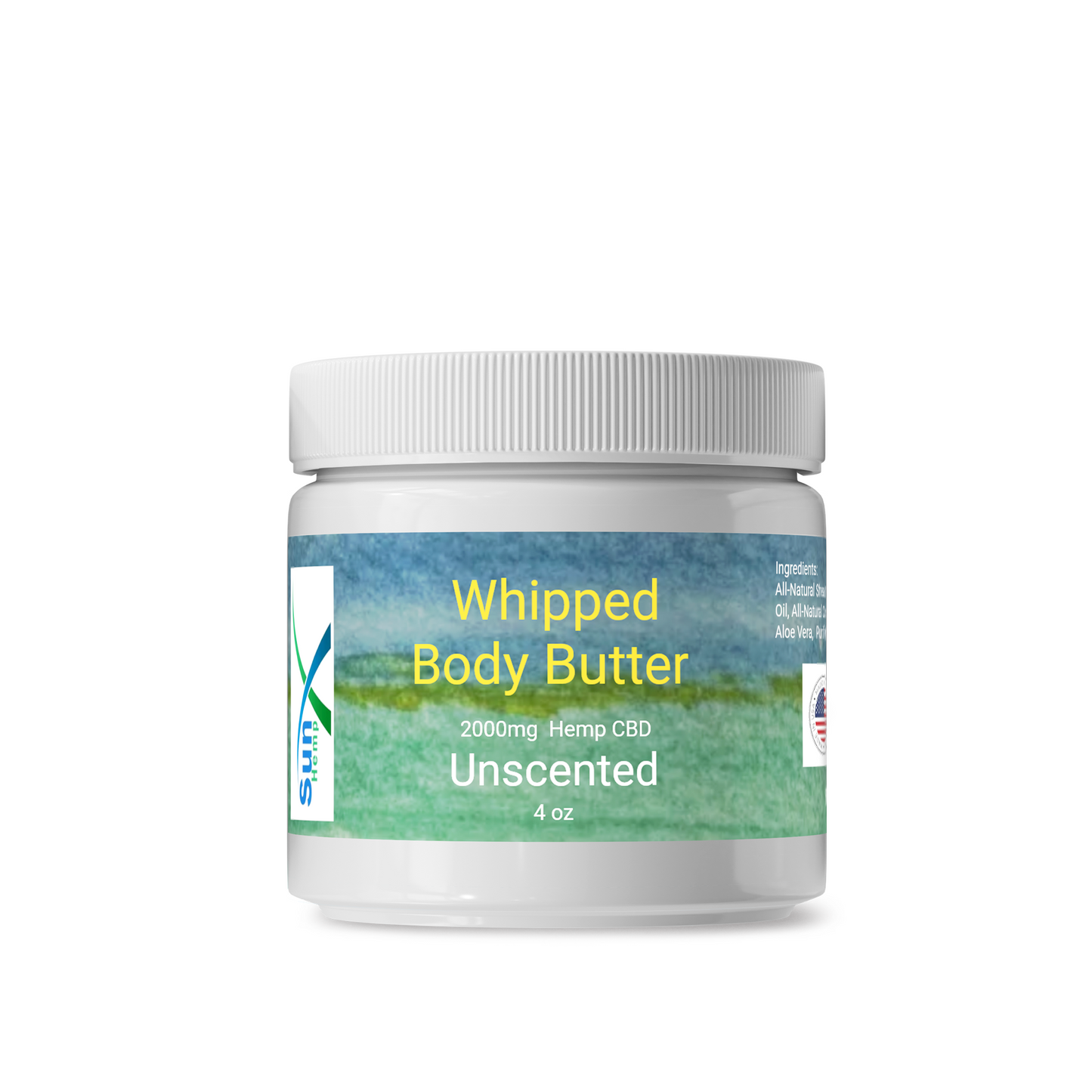 Experience Nature's Nourishment and Revitalize Your Skin with SunX Whipped Body Butter 2000mg (Unscented)
Handcrafted in small batches and infused with the nourishing power of CBD, SunX Hemp Whipped Body Butter envelops your skin in pure luxury, leaving it moisturized, revitalized, and irresistibly soft.
We combine the finest, 100% natural ingredients with the transformative benefits of Full Spectrum CBD, offering you a skincare experience that is both indulgent and nurturing. Each batch is handcrafted with love and attention to detail, ensuring that you receive a product that exceeds your expectations.
CBD, known for its antioxidant and anti-inflammatory properties, may help reduce the appearance of aging and support a healthy, radiant complexion. Its nourishing qualities work in harmony with our carefully selected ingredients, leaving your skin feeling rejuvenated, supple, and visibly more vibrant.
Elevate your self-care routine with nature's nourishment. With each application, your skin is lavished with moisture, essential nutrients, and the soothing embrace of CBD.