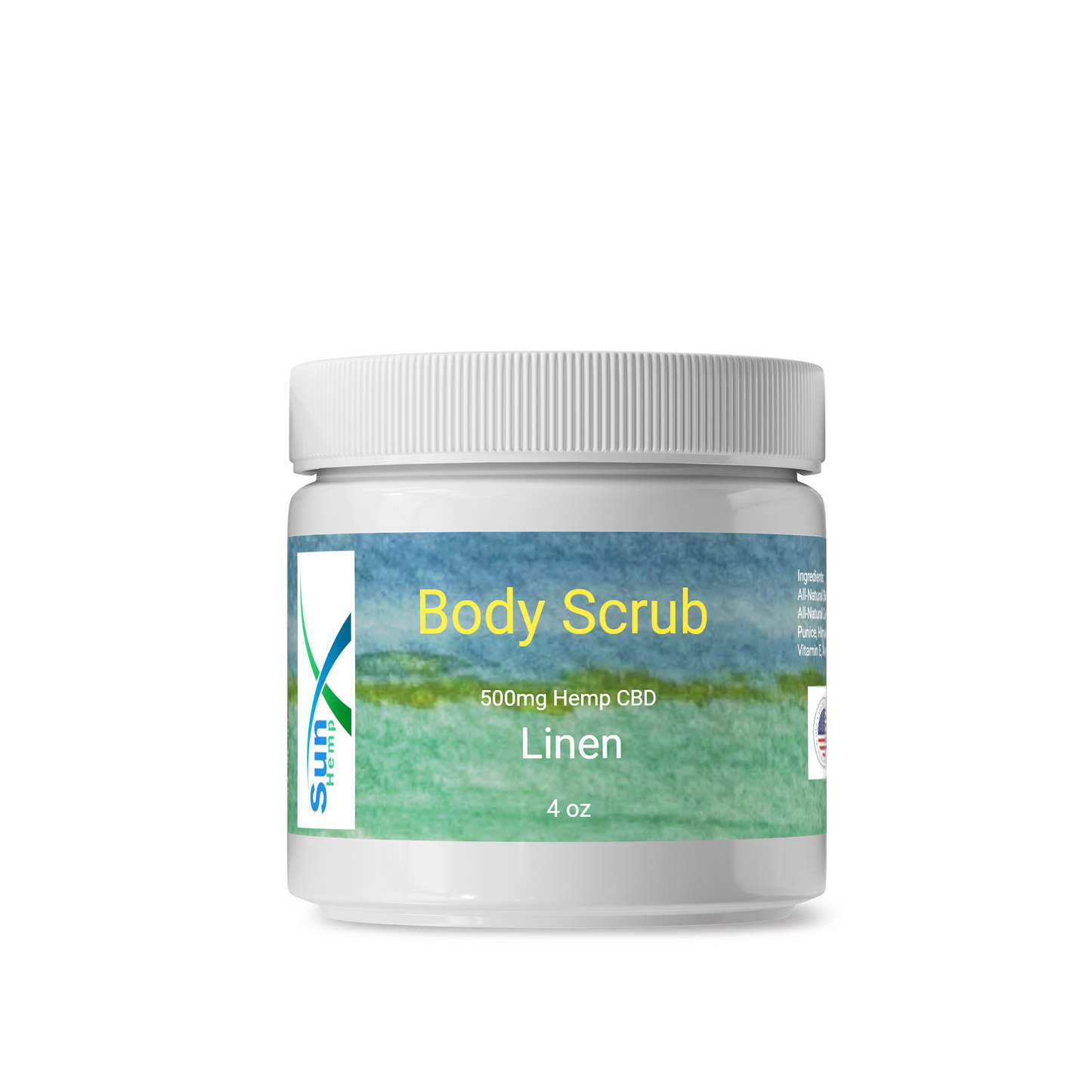 Reveal Silky-Smooth Skin with SunX Body Scrub 500mg CBD (Linen)
This invigorating scrub combines the power of exfoliation and cleansing with the nourishing benefits of CBD, leaving your skin feeling renewed, radiant, and deeply refreshed.
Our Body Scrub is designed to rejuvenate your skin through the power of exfoliation. Pumice and Himalayan Sea Salt gently yet effectively help slough away dead skin cells, unclog pores and promote a smoother, more even skin texture.
Combined with the restorative properties of CBD, our scrub provides a comprehensive skincare experience that goes beyond exfoliation. CBD, known for its antioxidant and anti-inflammatory properties, may help reduce the appearance of aging and support a healthy, radiant complexion. 
Elevate your skincare routine and unlock the secret to silky-smooth skin that radiates with a healthy glow.