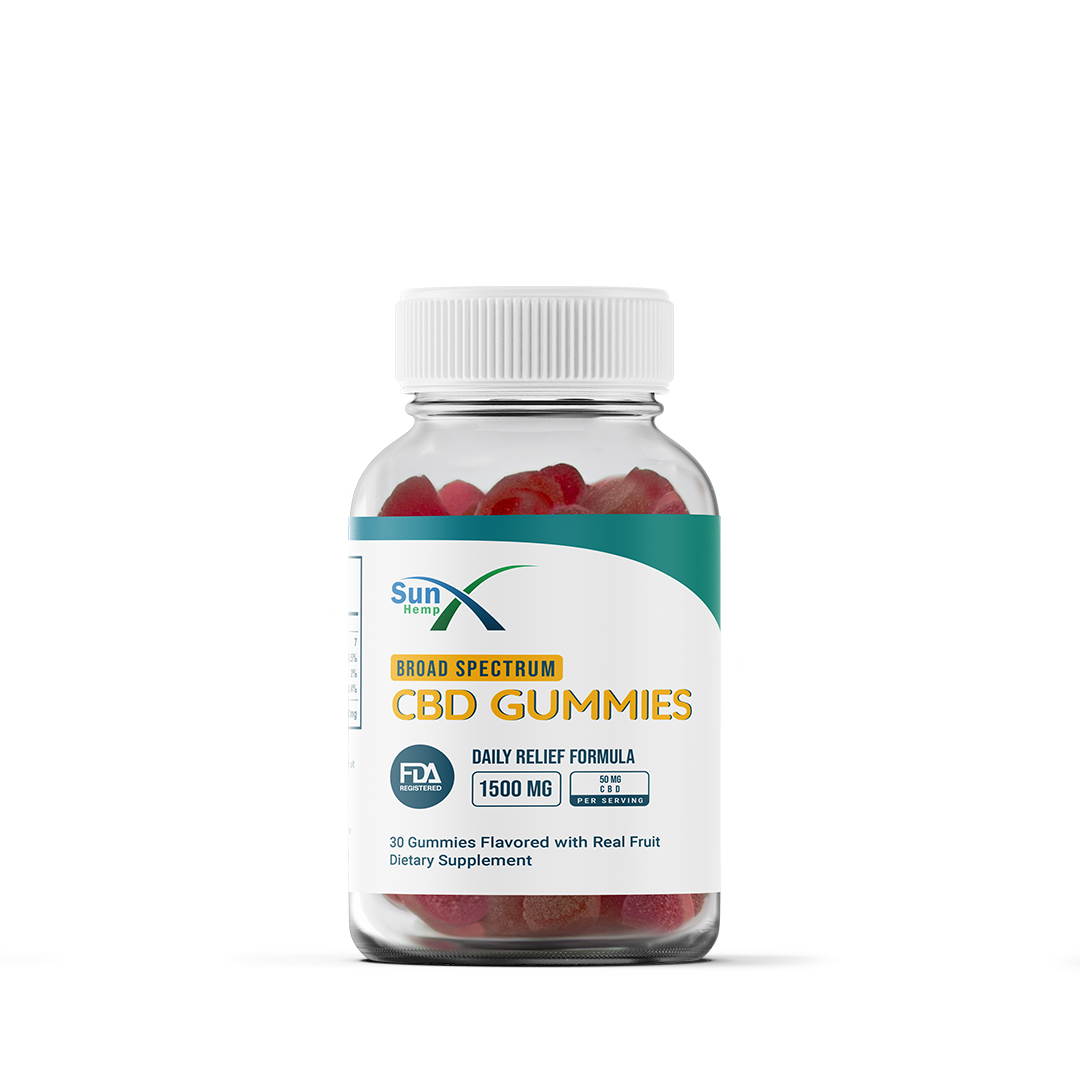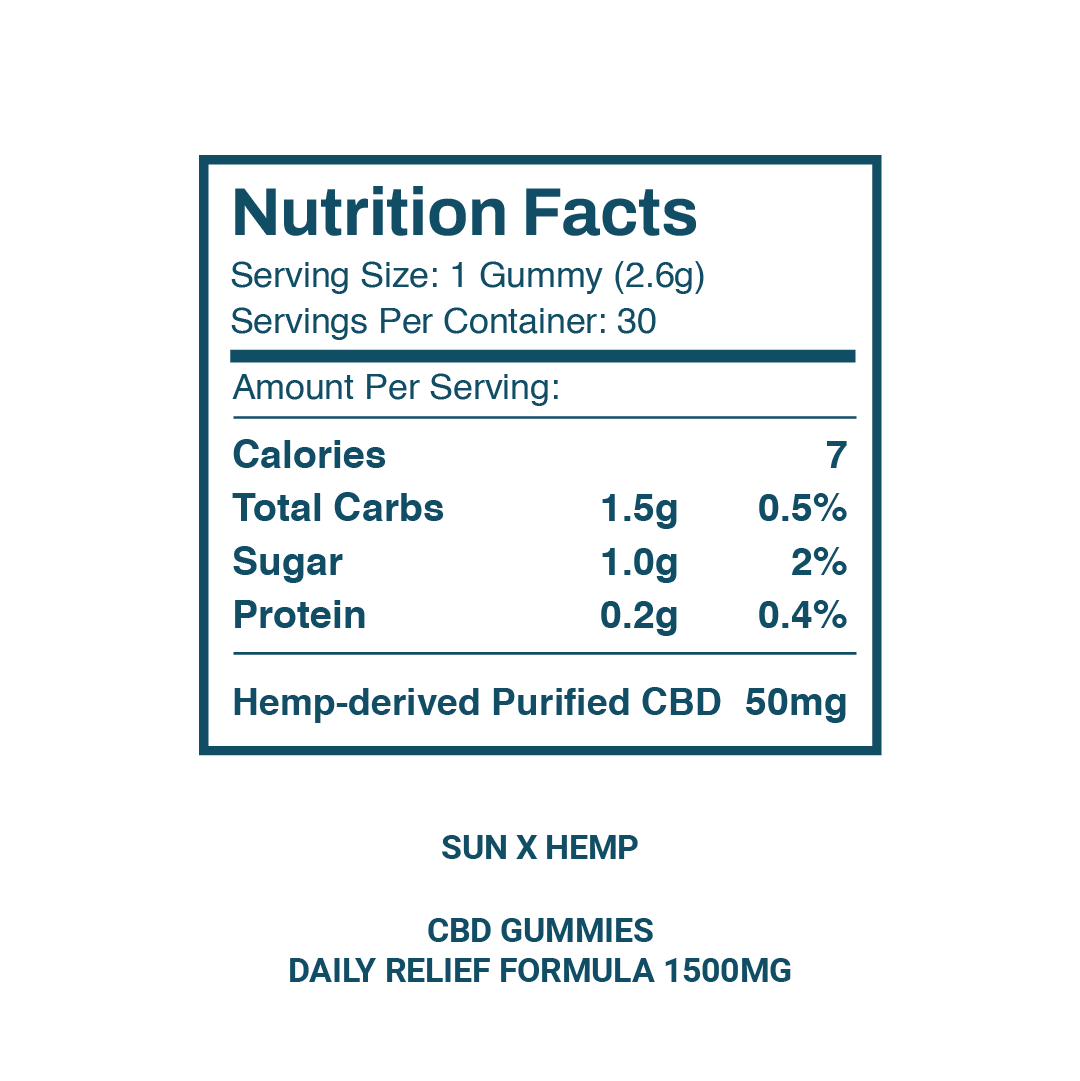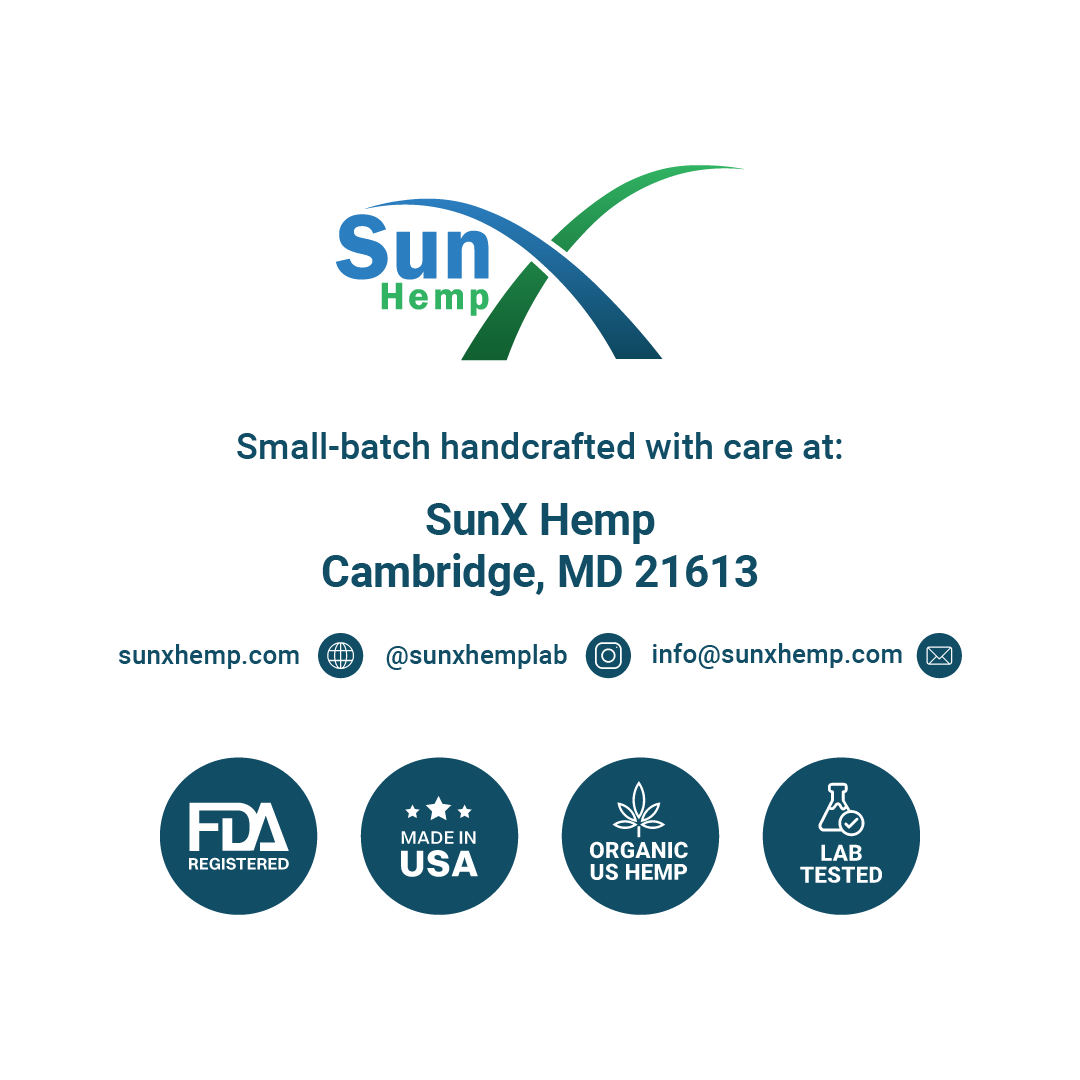 Rediscover Daily Serenity with SunX Broad Spectrum CBD Daily Relief Formula
A reliable and natural way to find daily relief from the stresses of modern life.
SunX Broad Spectrum CBD Daily Relief Formula is designed to provide daily calmness, delivering the therapeutic qualities of hemp without the presence of THC, providing you with a holistic solution to alleviate stress and anxiety.
Our broad spectrum formulation preserves the full spectrum of beneficial cannabinoids, terpenes, and essential compounds found in hemp. These work harmoniously with your body's endocannabinoid system to help you find balance and inner calm. These gummies are ideal for those who seek daily support without the worry of THC.
Whether you're managing the challenges of a busy lifestyle or simply seeking a moment of peace, our formula offers gentle yet effective relief.
SunX gummies are perfect for those who prefer a sweet and convenient alternative to traditional oils.