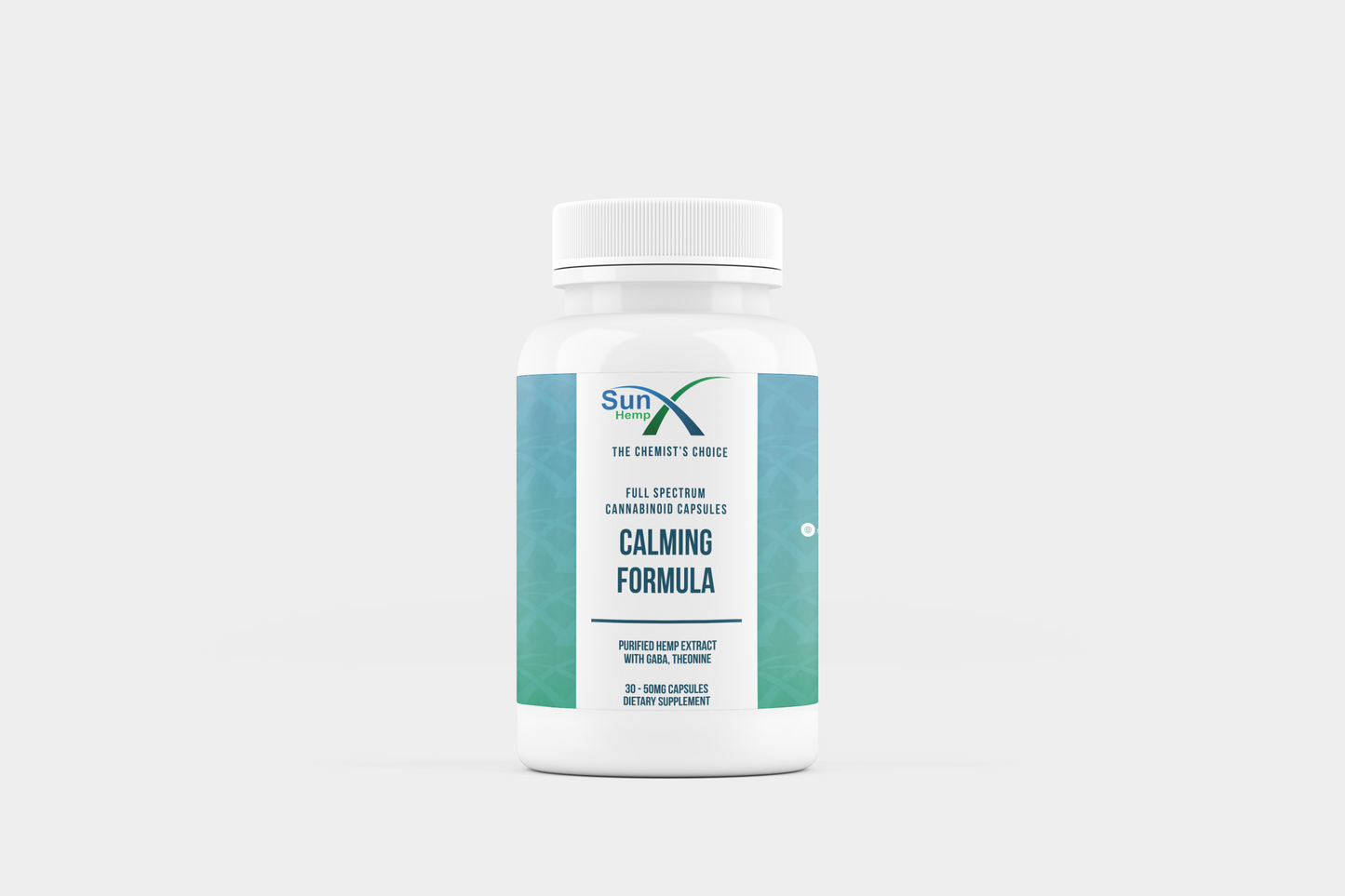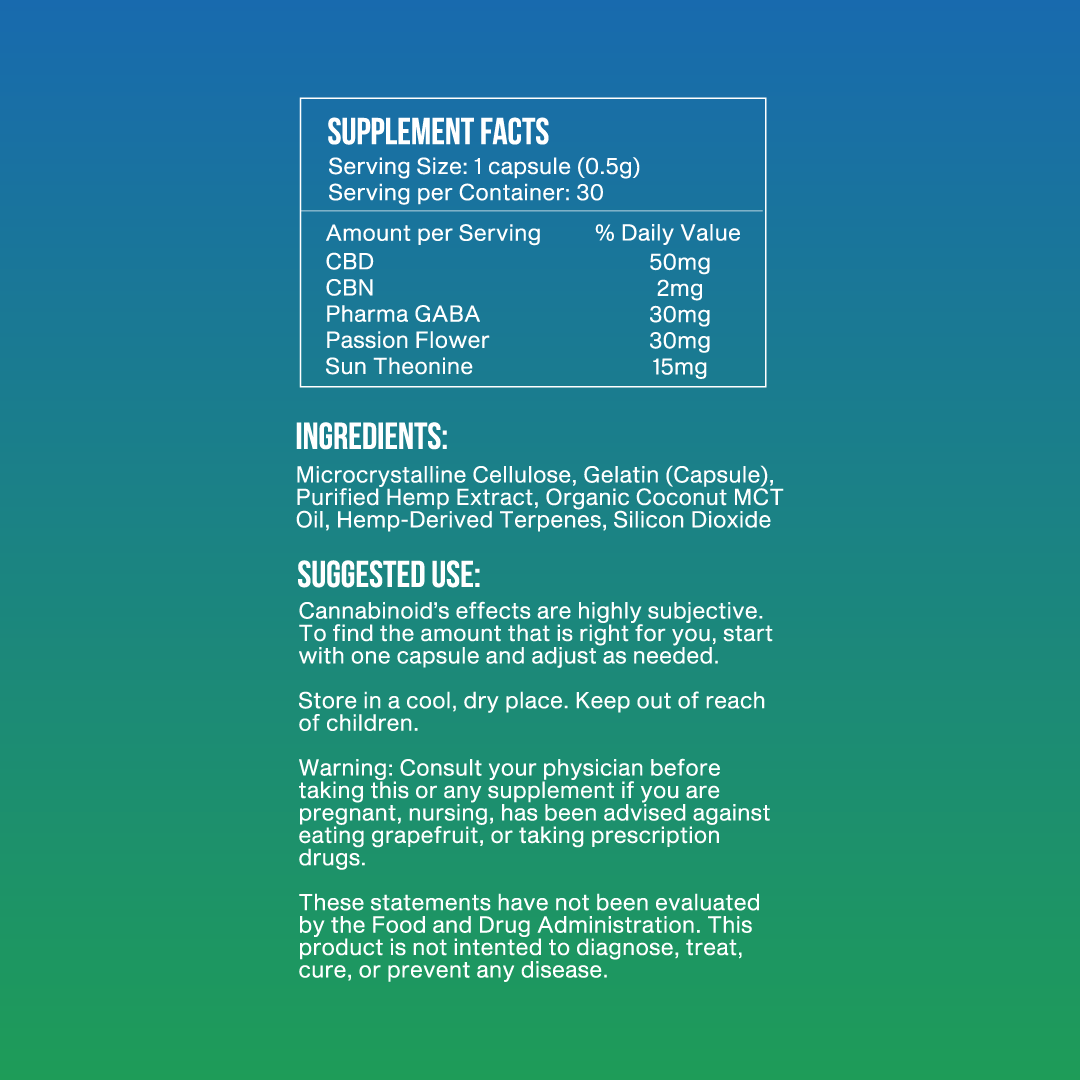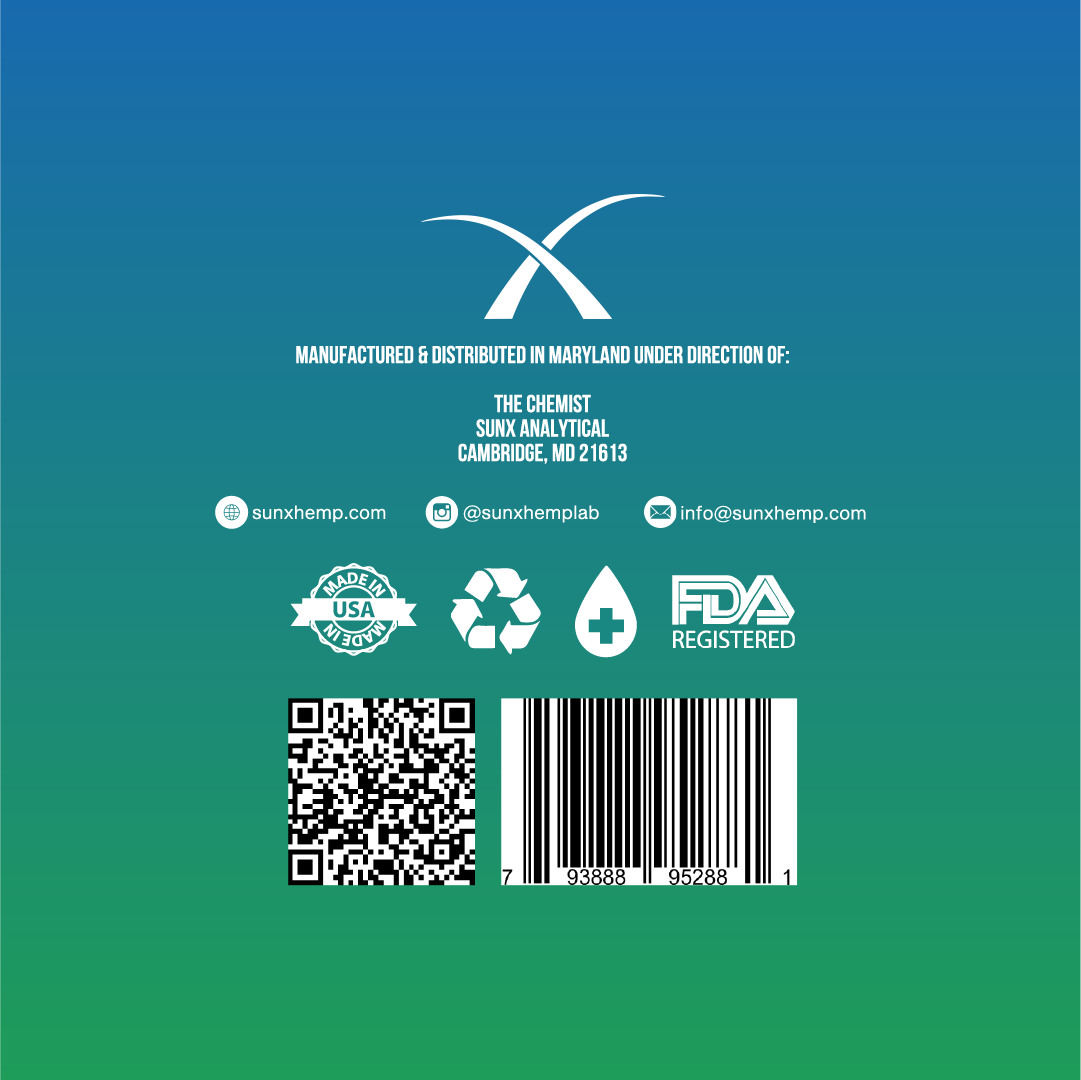 Harness the Power of Nature and Find Balance Amidst the Chaos with SunX Full Spectrum 1500mg CBD/CBN Capsules
SunX Full Spectrum 1500mg CBD/CBN Capsules are your steadfast companion, empowering you to remain calm, centered, and composed no matter what challenges come your way.
Our capsules feature a powerful combination of full spectrum CBD and CBN that work together to promote a sense of relaxation and well-being.
Enriched with GABA, theanine, skullcap herb, and passion flower, our capsules go beyond CBD and CBN alone.
GABA, a neurotransmitter known for its calming effects, helps soothe the mind, while theanine, an amino acid found in tea, promotes a sense of calm. The addition of passion flower further supports relaxation, offering you a comprehensive blend of natural ingredients to keep you grounded.
These capsules were thoughtfully crafted with ingredients that complement each other to help you unwind, rejuvenate, and face each day with renewed strength.