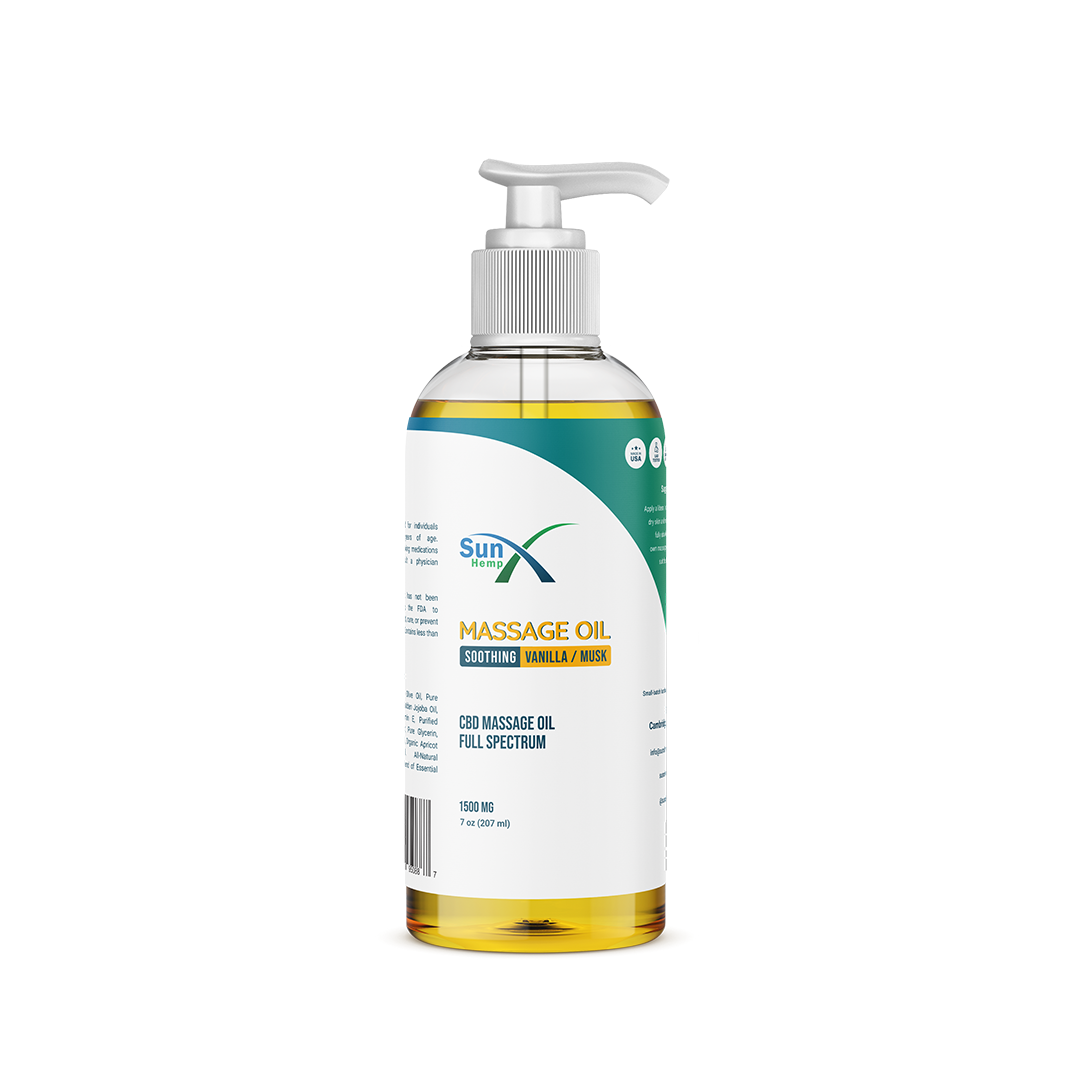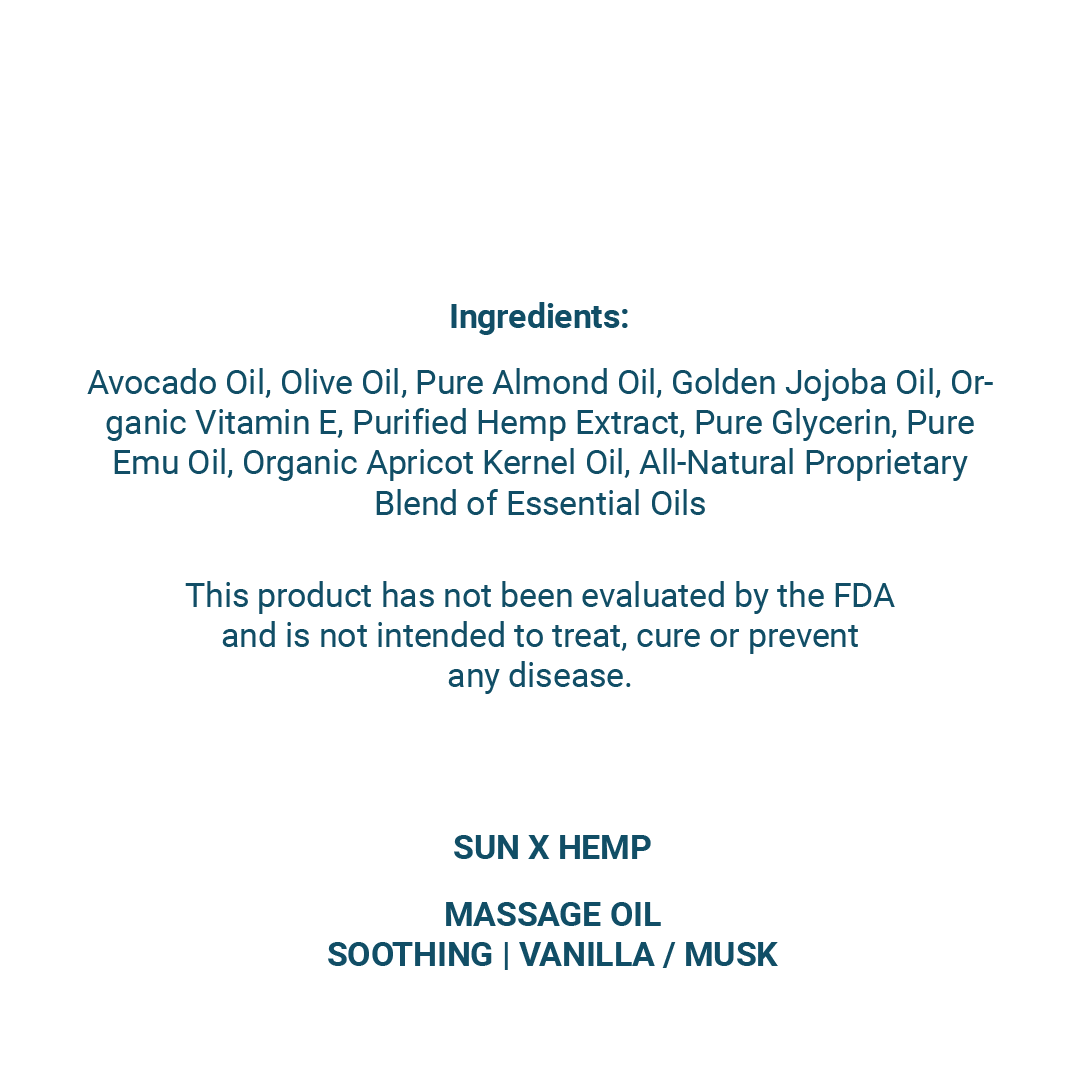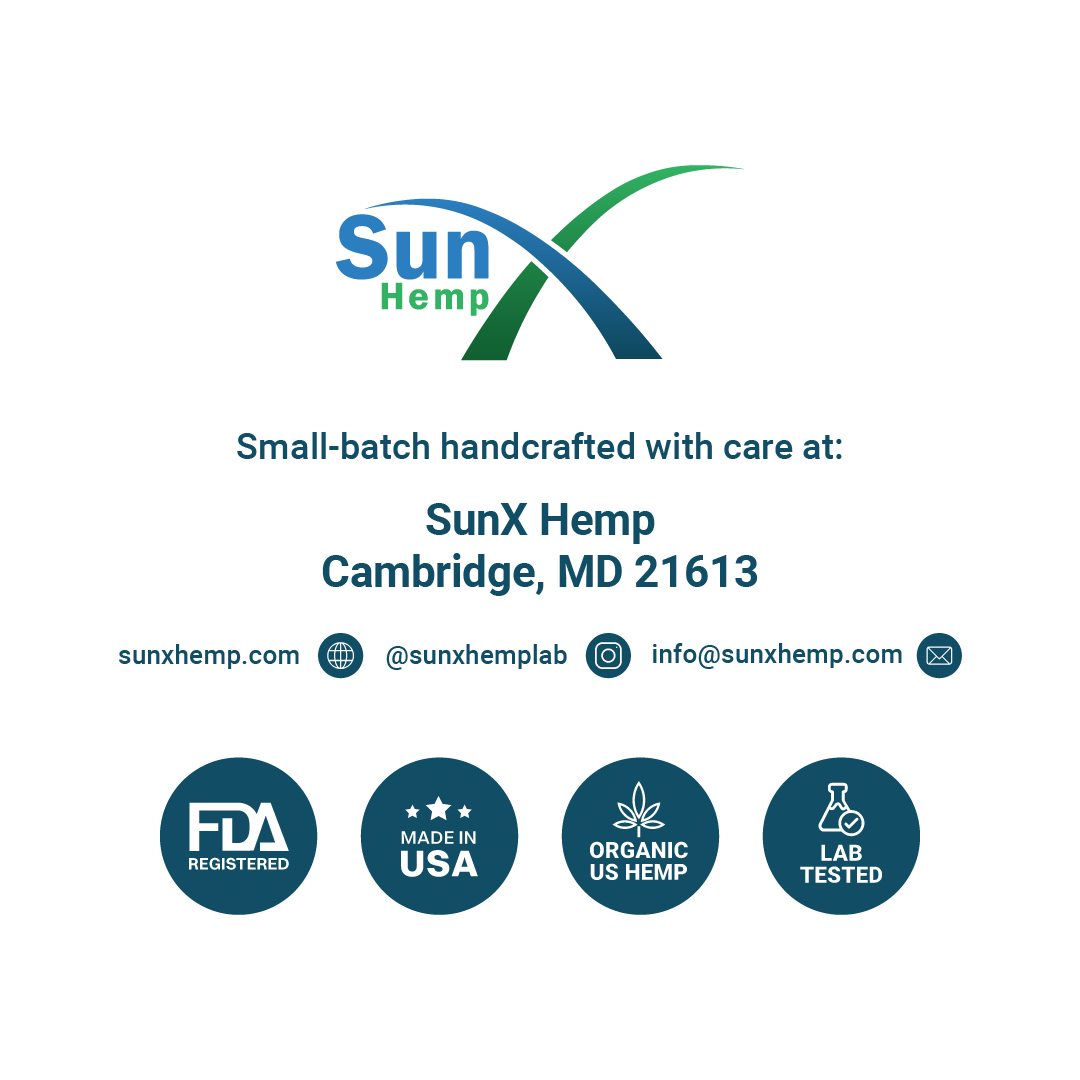 Rejuvenate and Unwind with SunX Full Spectrum Massage Oil 1500mg CBD
A luxurious massage oil featuring CBD's therapeutic properties, promoting a profound sense of relaxation and rejuvenation.
Our Full Spectrum oil is designed to elevate your massage ritual, infusing it with the restorative power of CBD for an indulgent experience that revitalizes your body and soul.
The 1500mg of full spectrum CBD interacts seamlessly with your body's endocannabinoid system, promoting a deep sense of relaxation and balance. Its smoother, lighter texture effortlessly glides over your skin, enveloping you in a serene and calming embrace.
Whether you're seeking to unwind after a long day or craving a deeply restorative massage, our Full Spectrum Massage Oil is the perfect companion.