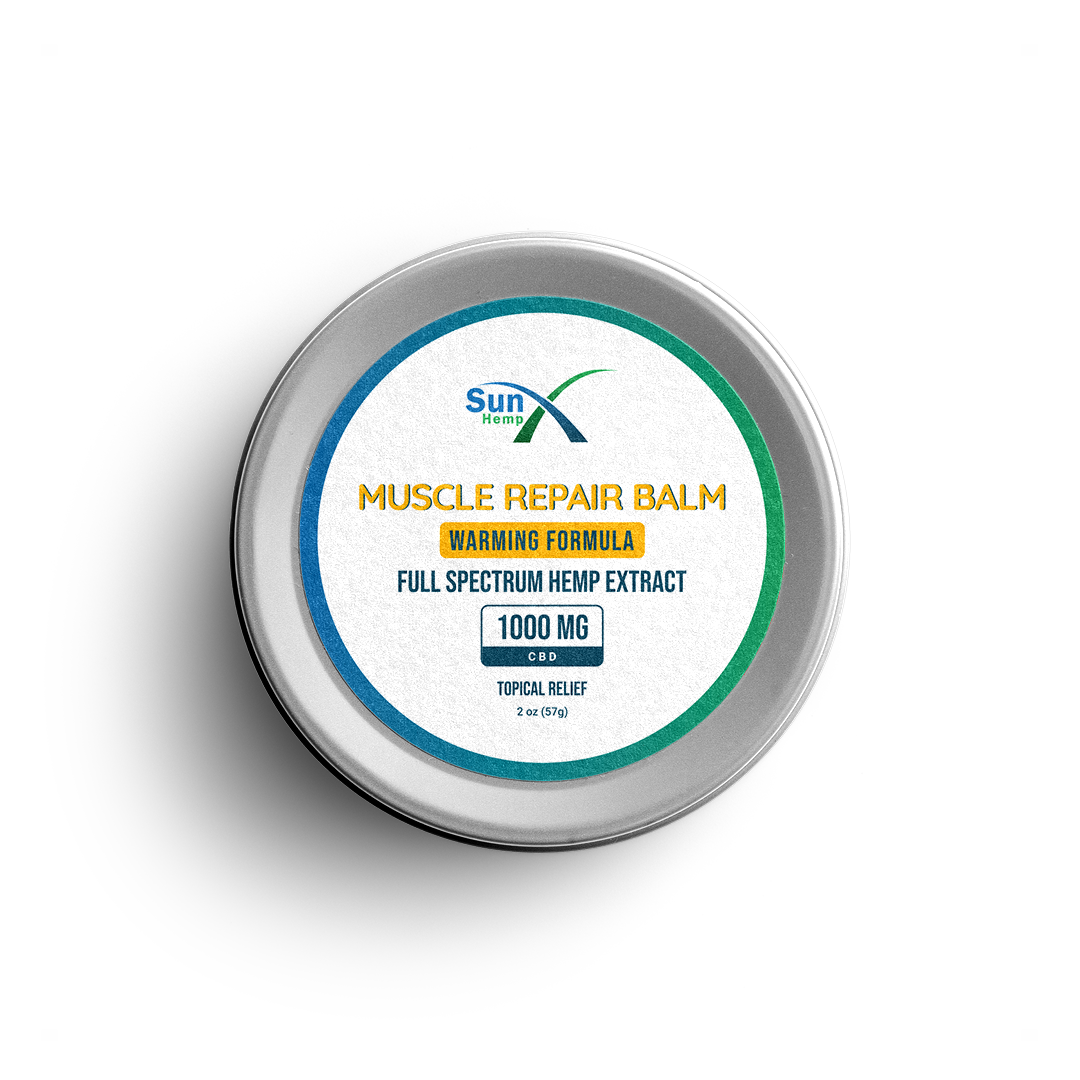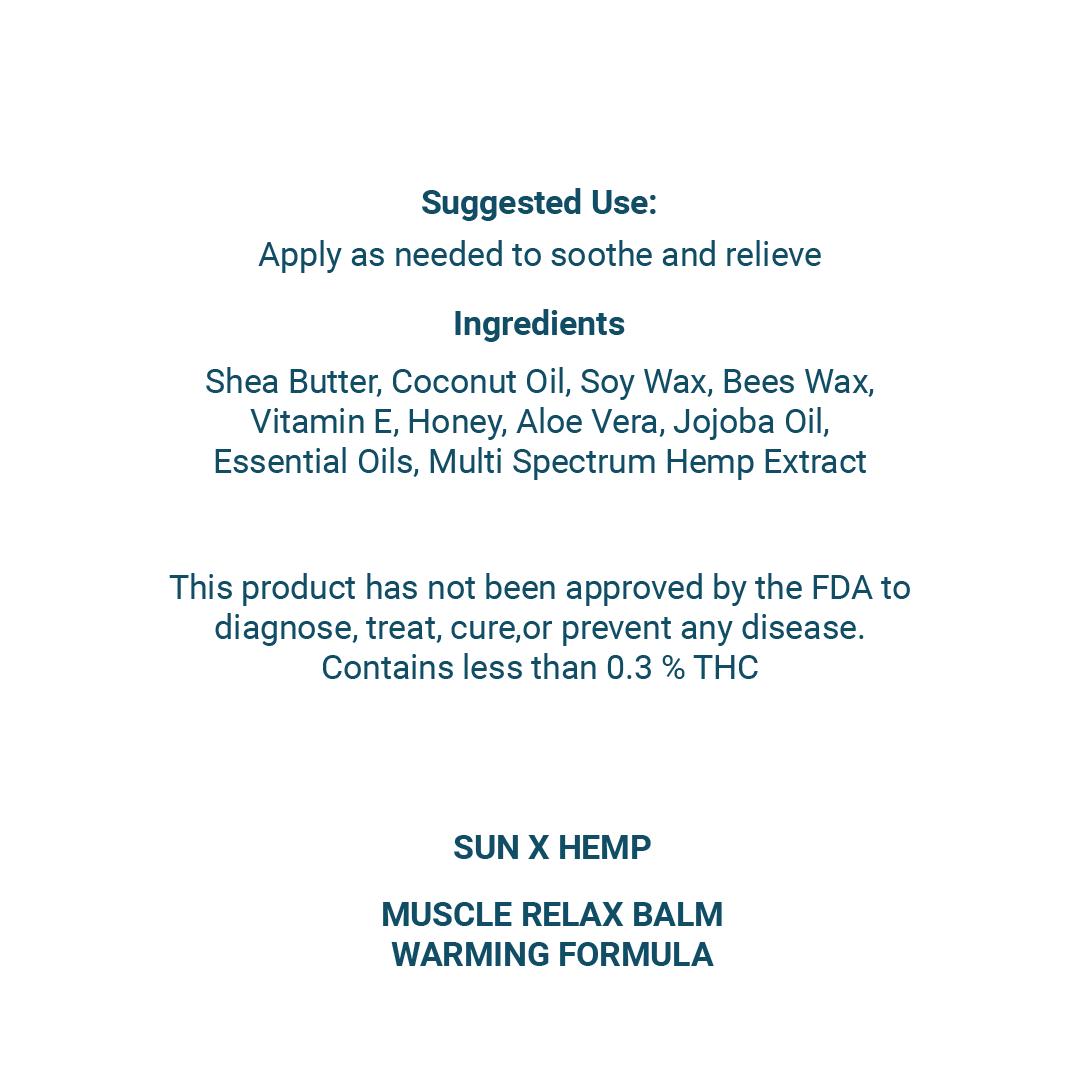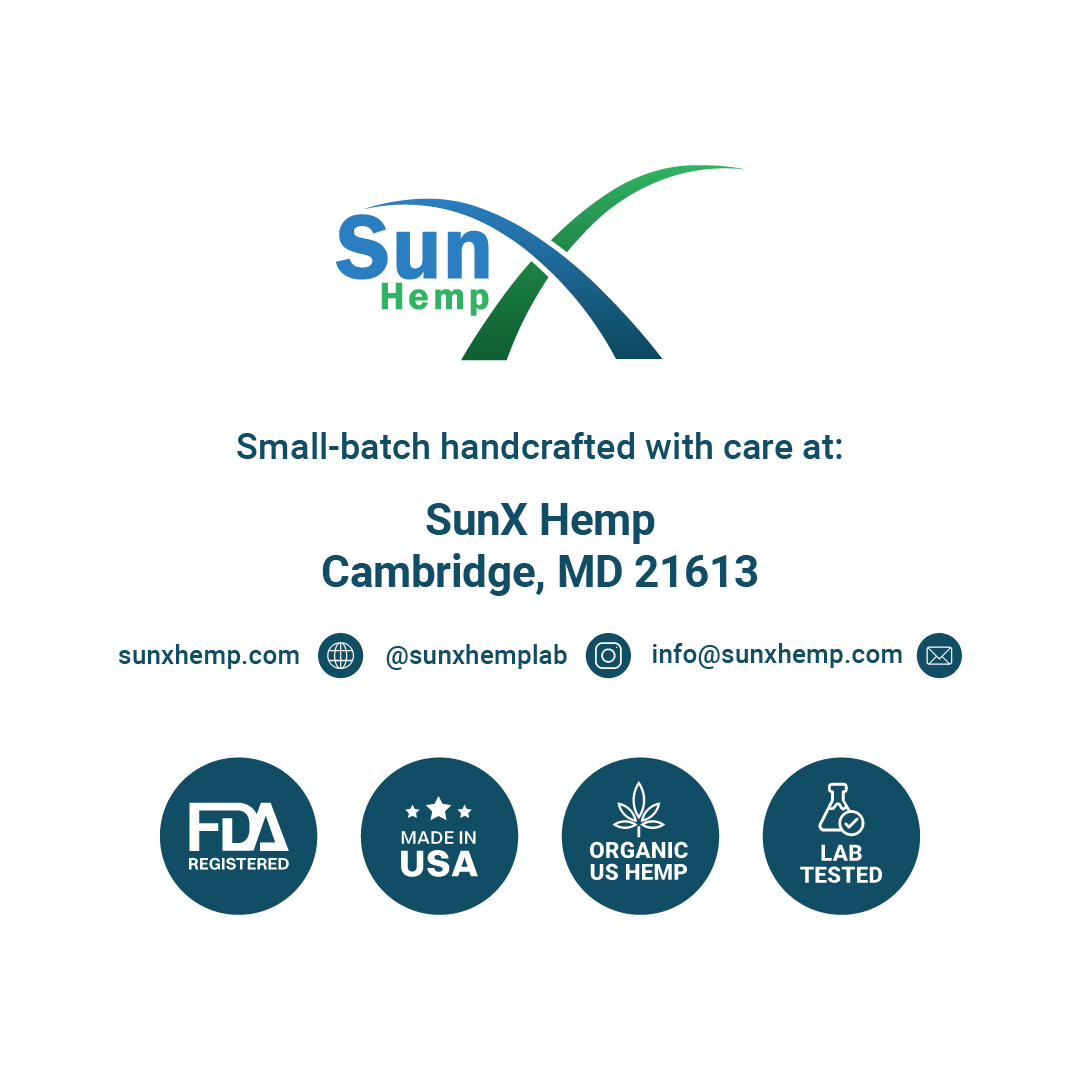 Rejuvenate and Rebuild Tired Muscles with SunX Muscle Repair Balm 1000mg
A warming and effective solution to rejuvenate and repair your muscles.
Our specialized formula, enriched with 1000mg of full-spectrum CBD, offers a comforting warmth that helps soothe and revitalize your muscles, promoting faster recovery and overall well-being.
The 1000mg of full-spectrum CBD in our Muscle Repair Balm works in synergy with your body's endocannabinoid system, offering a natural and effective way to support muscle recovery. The comforting warmth penetrates deeply into your muscles, helping to alleviate tension and promote relaxation.
Whether you're an athlete looking to recover from intense workouts or simply want to unwind after a long day, our Muscle Repair Balm is your ideal companion. Apply it generously to tired muscles, and let this warming formulation revitalize your body and soothe your senses.