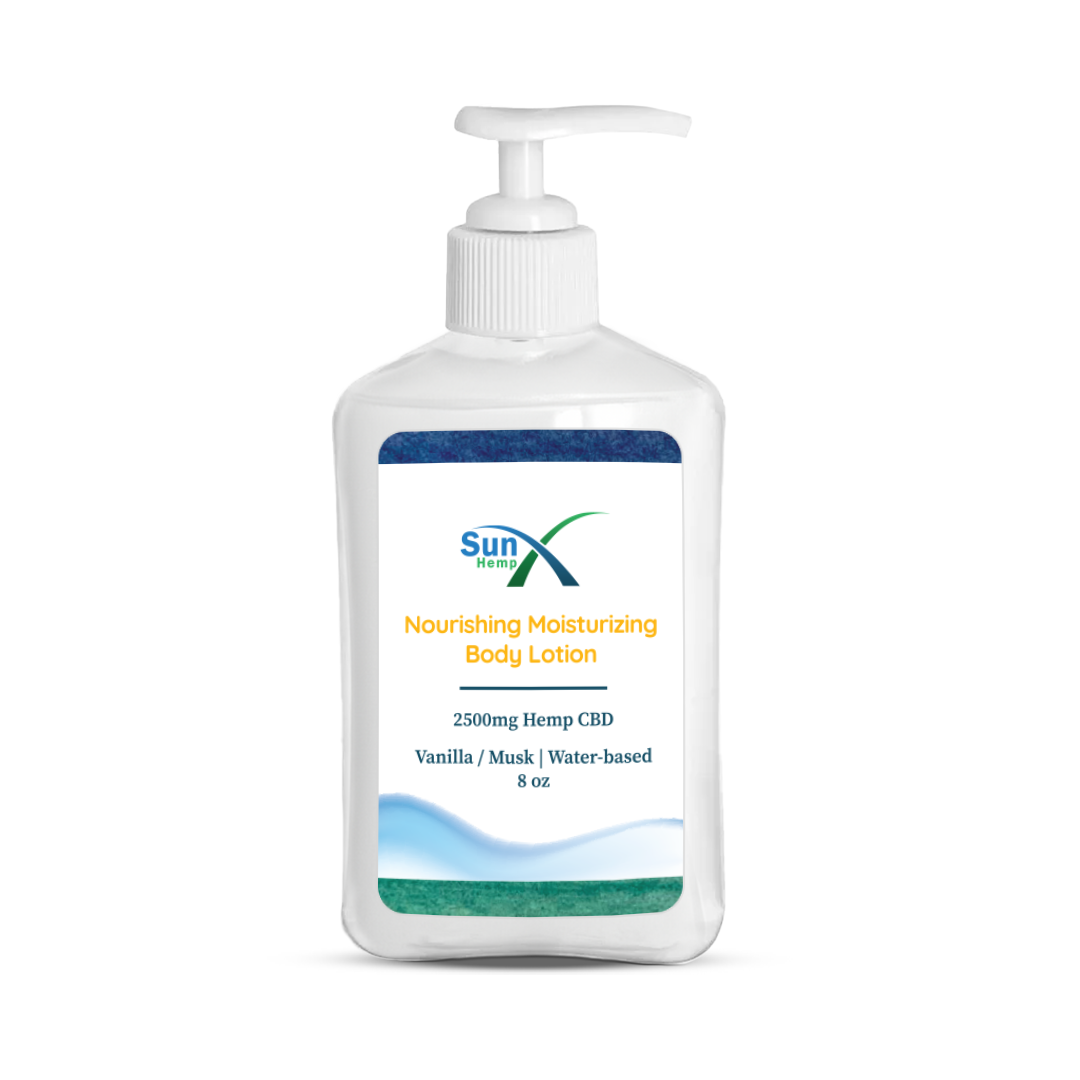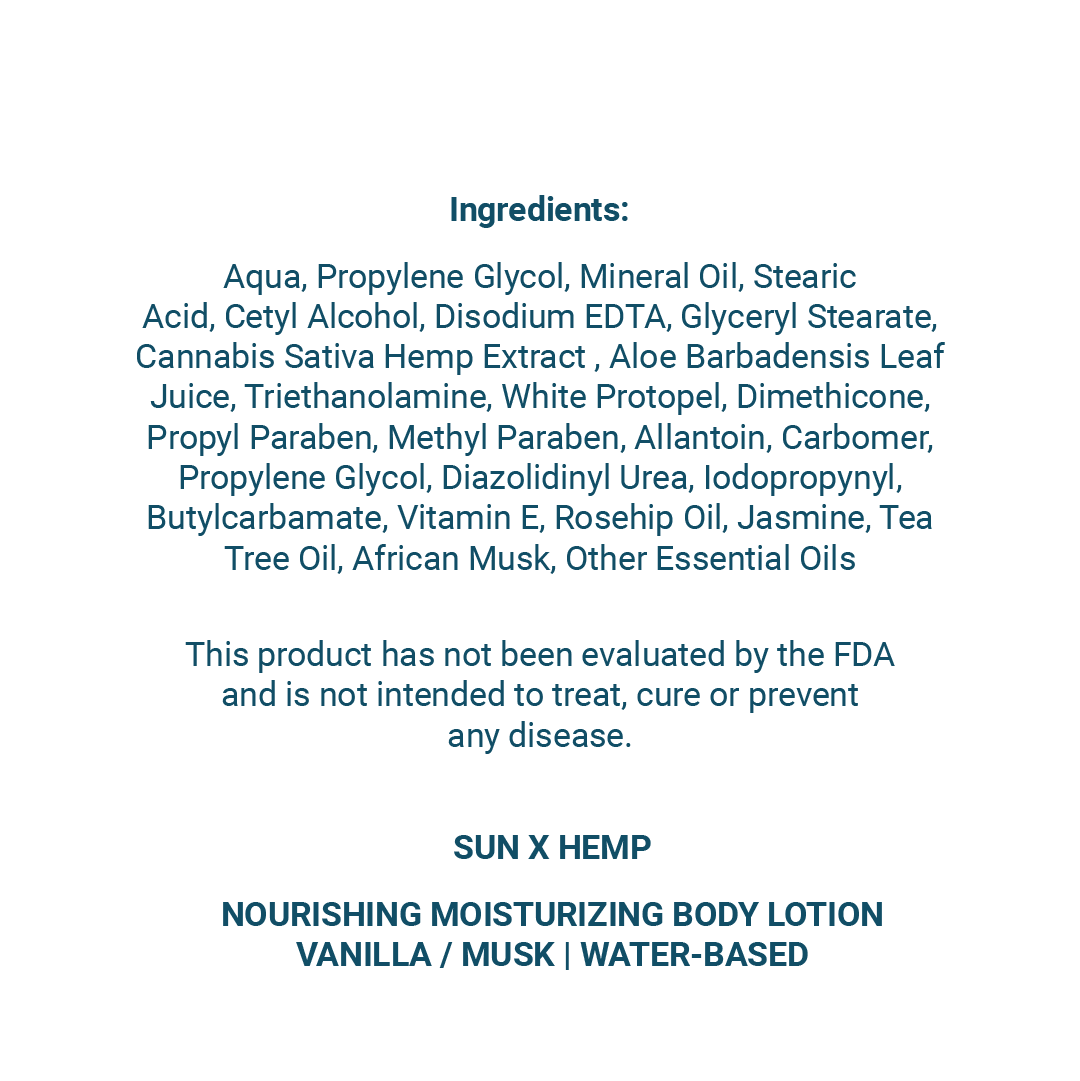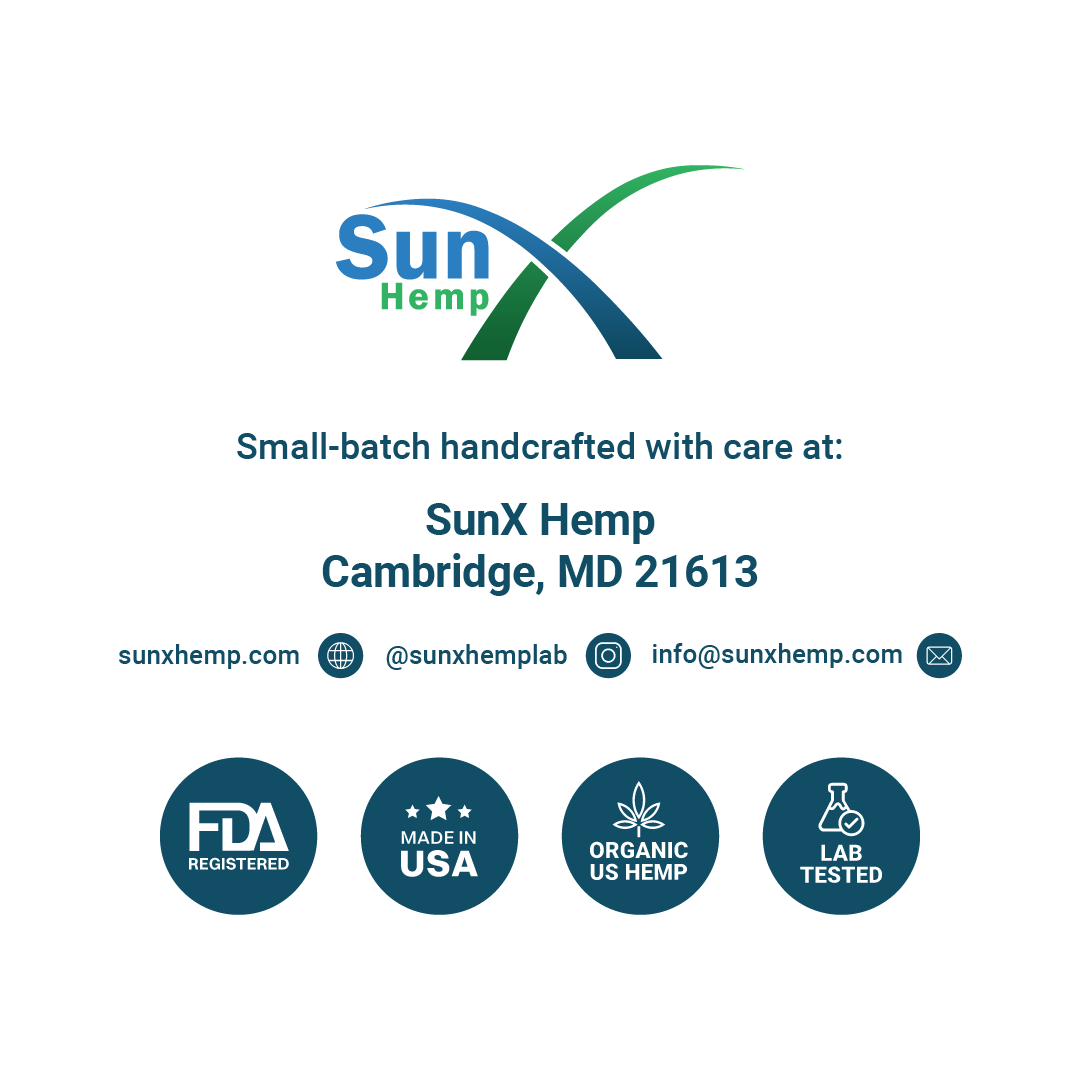 Indulge Your Skin in Luxurious Hydration and Soothing Comfort with SunX Nourishing Moisturizing Body Lotion 2500mg CBD Vanilla Musk
A skin-soothing experience with the nourishing and rejuvenating benefits of CBD.
Our luxurious formula, enriched with 2500mg of CBD, offers a blend of hydration and soothing comfort, leaving your skin feeling velvety-soft and enveloped in the warm embrace of vanilla musk.
The 2500mg of CBD in our body lotion works harmoniously with your skin, interacting with its endocannabinoid system to promote balance and well-being. As you apply the lotion, you'll not only feel the rich, creamy texture but also enjoy the calming and soothing qualities of CBD.
Whether you're looking to unwind after a long day or simply want to treat your skin to the finest care, our Nourishing Moisturizing Body Lotion is your ticket to luxurious self-care.