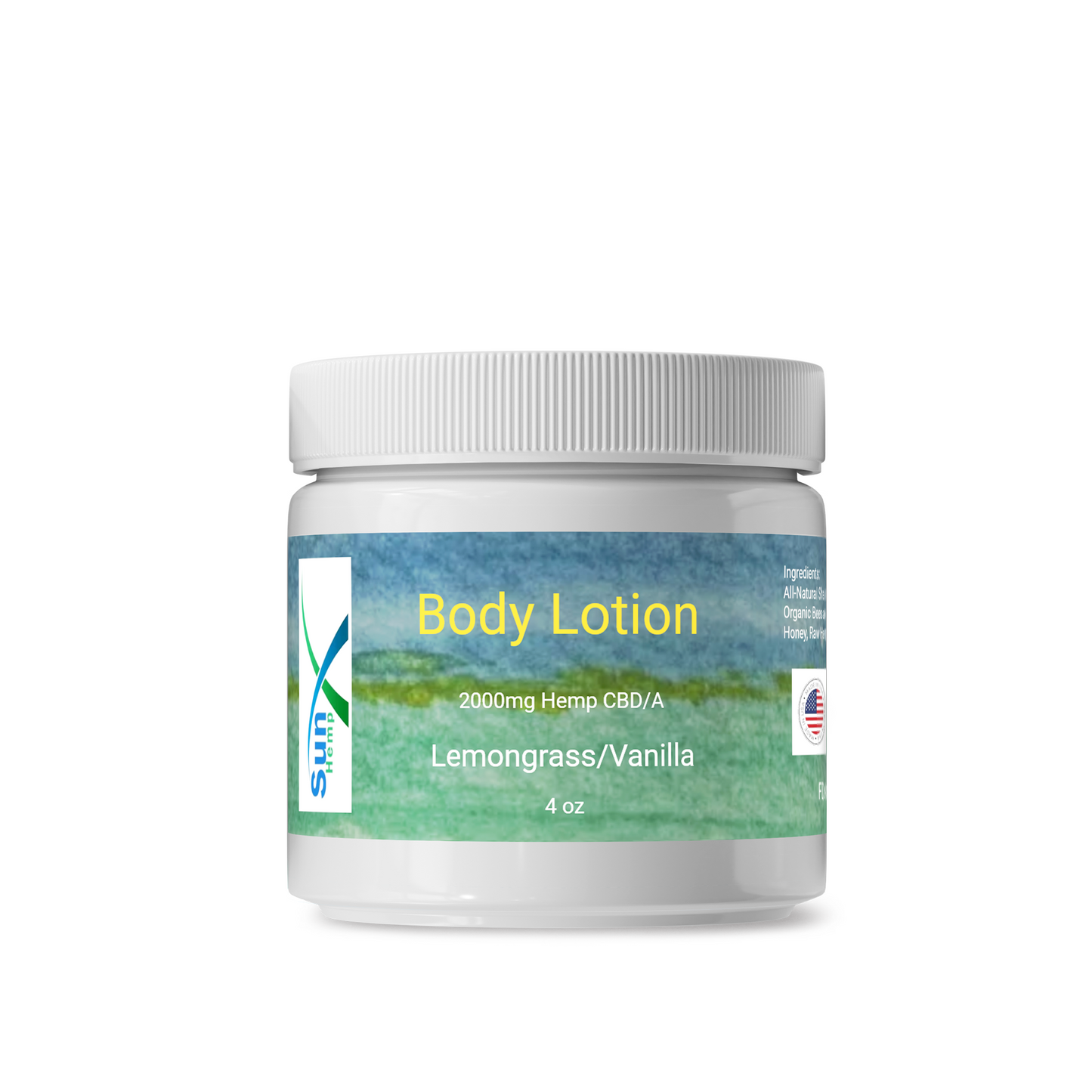 Get the Relief You Deserve While Nourishing Your Skin with SunX Soothing Body Lotion 2000mg CBD/CBDA (Lemongrass Vanilla)
Crafted with care in small batches, our body lotion combines the finest, all-natural ingredients with the potency of raw hemp extract to create a lotion that both nurtures your skin and provides soothing relief.
The inclusion of raw hemp extract, featuring higher levels of CBDA, sets our Soothing Body Lotion apart. CBDA, the precursor to CBD, is more easily absorbed by the body and offers unique benefits for relieving discomfort and promoting a sense of calm and balance.
Luxuriously smooth and fast-absorbing, it effortlessly glides onto your skin, delivering intense hydration, while the antioxidant and anti-inflammatory properties of CBD and CBDA work their magic to alleviate discomfort, promote overall relaxation, and support a healthy, radiant complexion.
Now, you can treat yourself to an all-natural, holistic approach to soothing relief and deep skin nourishment with our Soothing Body Lotion.