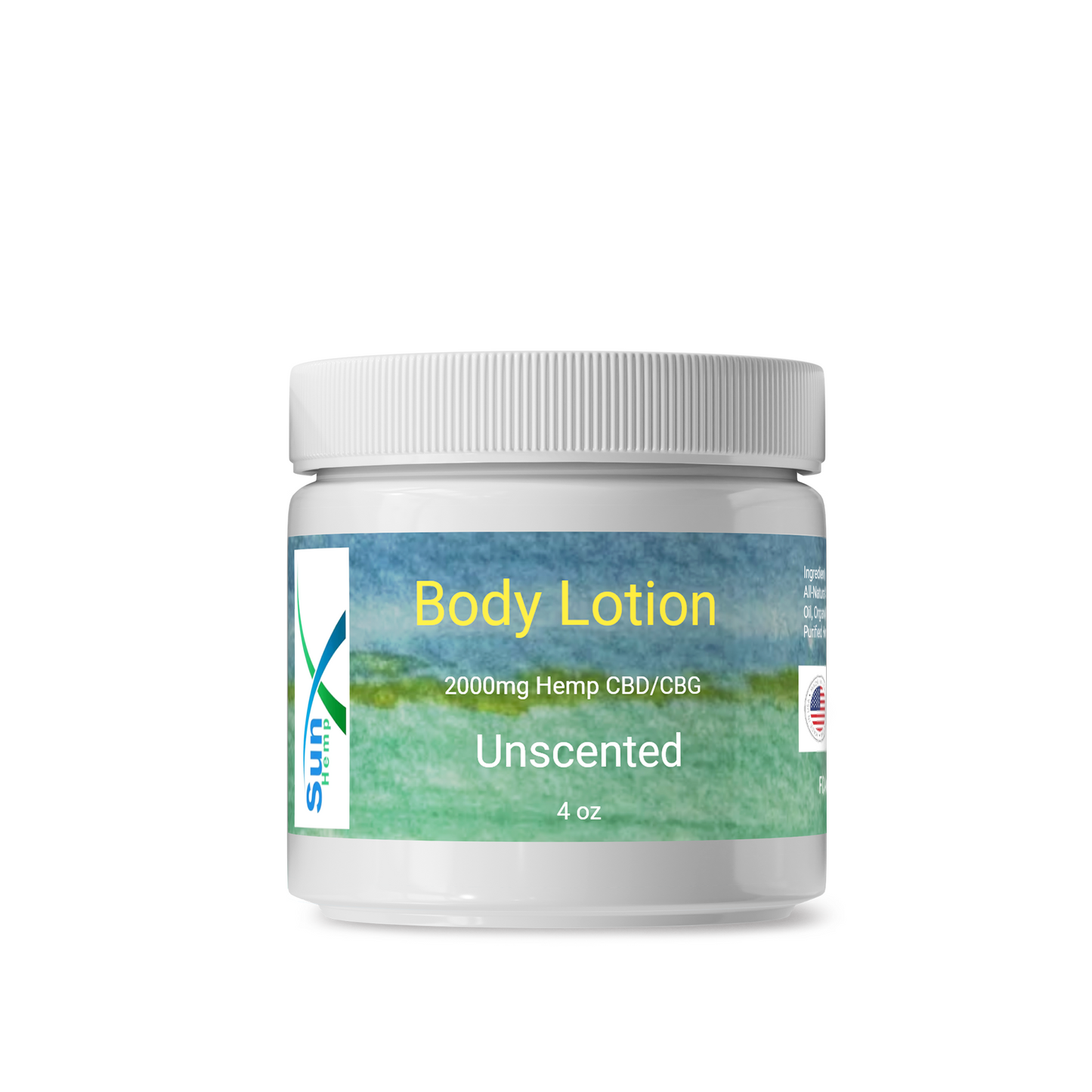 Restore and Rejuvenate to New Heights with SunX Body Lotion 2000mg CBD/CBG
Crafted with a commitment to excellence, our Soothing Body Lotion with CBD/CBG is designed to nurture your skin from within.
Each bottle contains 2000mg of full spectrum hemp extract, harnessing the synergistic effects of multiple cannabinoids to enhance the natural radiance of your skin. With the added concentration of CBG, renowned for its potential benefits in promoting skin health, our lotion delivers a unique and comprehensive skincare experience.
CBG, often referred to as the "mother of all cannabinoids," helps calm and soothe your skin, and its restorative antioxidant properties can help defend against oxidative stress. This fights off free radicals and encourages an even, healthy glow, making it an excellent choice for those living in polluted climates.
Overall, this powerful combination provides deep hydration and nourishment and is particularly good for very dry skin. The combination of full spectrum CBD and CBG works harmoniously to soothe irritation, promote balance, and nurture your skin to new levels of radiance and vitality.