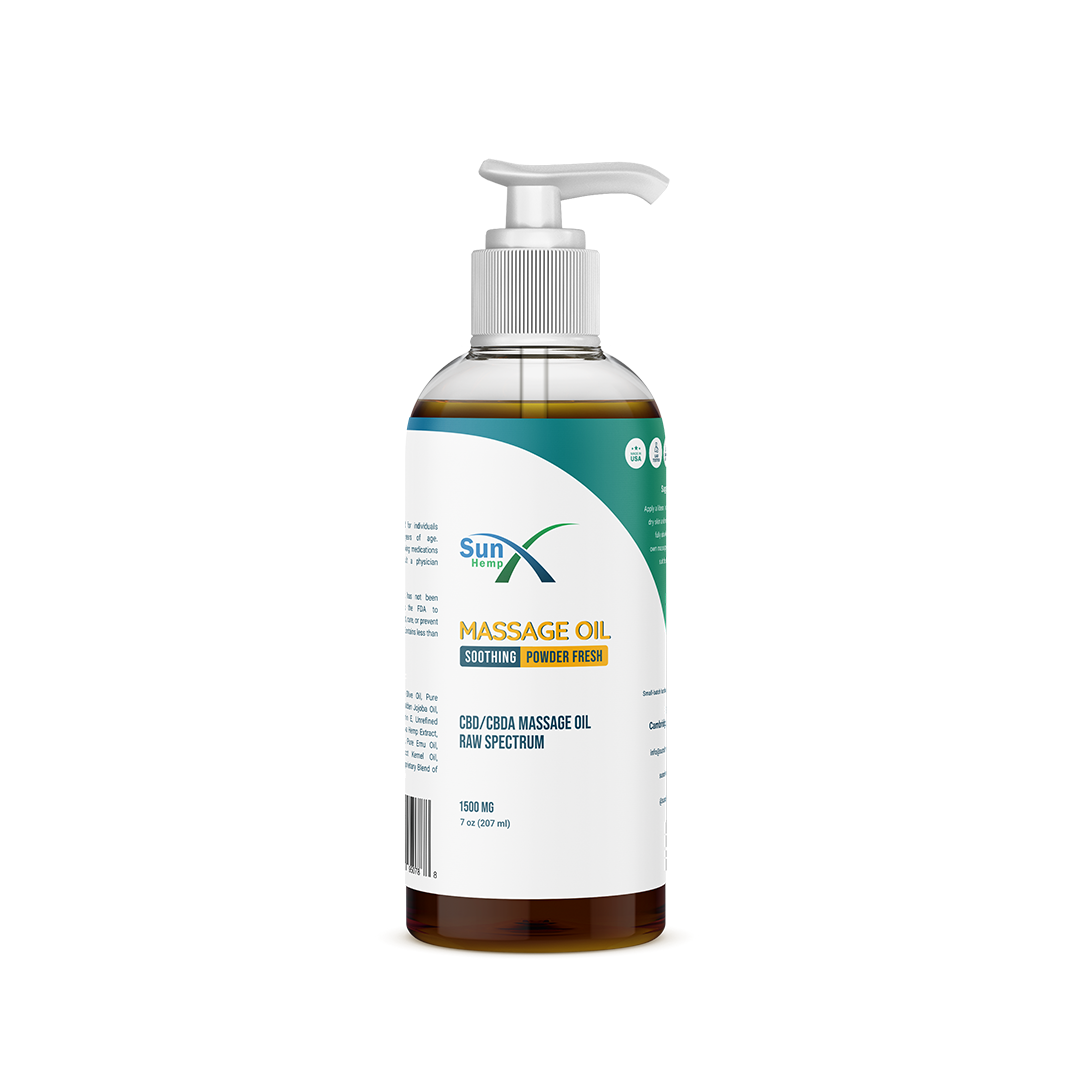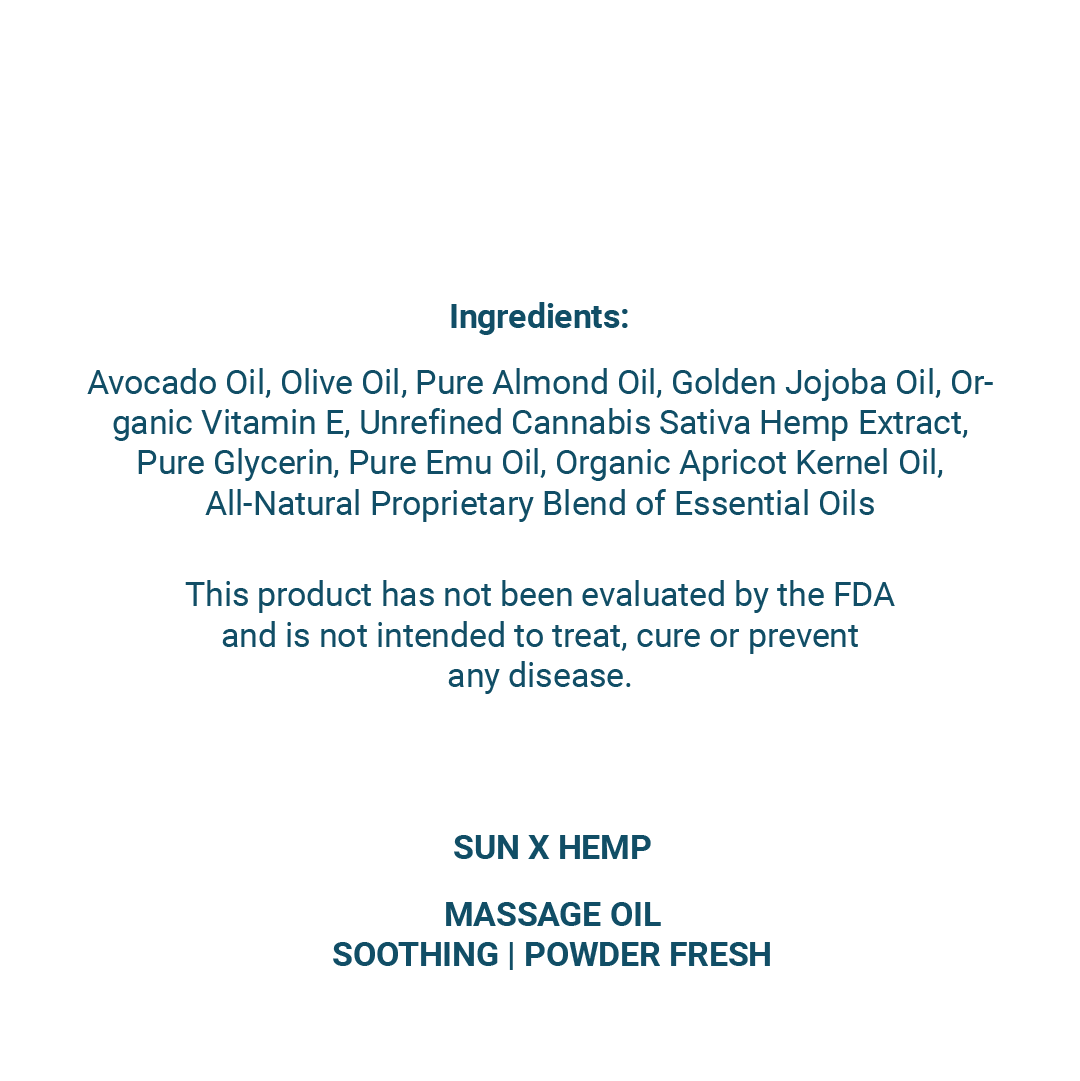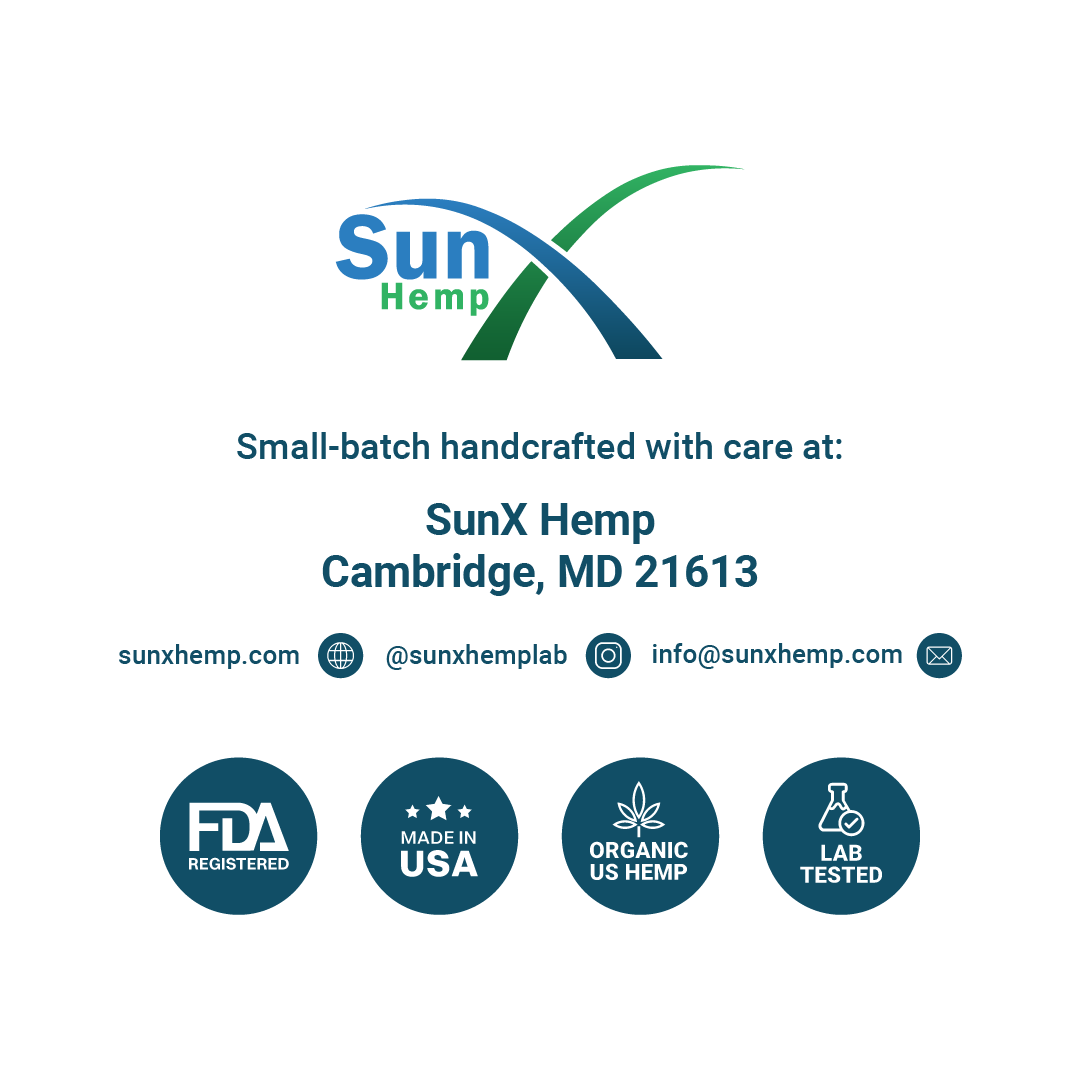 Elevate Your Massage Experience with SunX Hemp Massage Oil Raw Spectrum 1500mg CBD/CBDA
Our oil is designed to enhance your massage ritual, infusing it with the therapeutic benefits of cannabinoids for a truly indulgent and rejuvenating experience.
The 1500mg of raw spectrum CBD and CBDA work in perfect harmony, interacting with your body's endocannabinoid system to promote a profound sense of relaxation and balance. With each application, you'll feel the tension melt away, leaving you enveloped in a state of pure serenity and comfort.
Whether you're treating yourself to a self-care massage or seeking to elevate your professional massage therapy practice, our Hemp Massage Oil is the perfect complement. Its smooth, luxurious texture glides effortlessly over your skin, allowing you to enjoy the full benefits of CBD and CBDA while soothing your senses and nourishing your body.