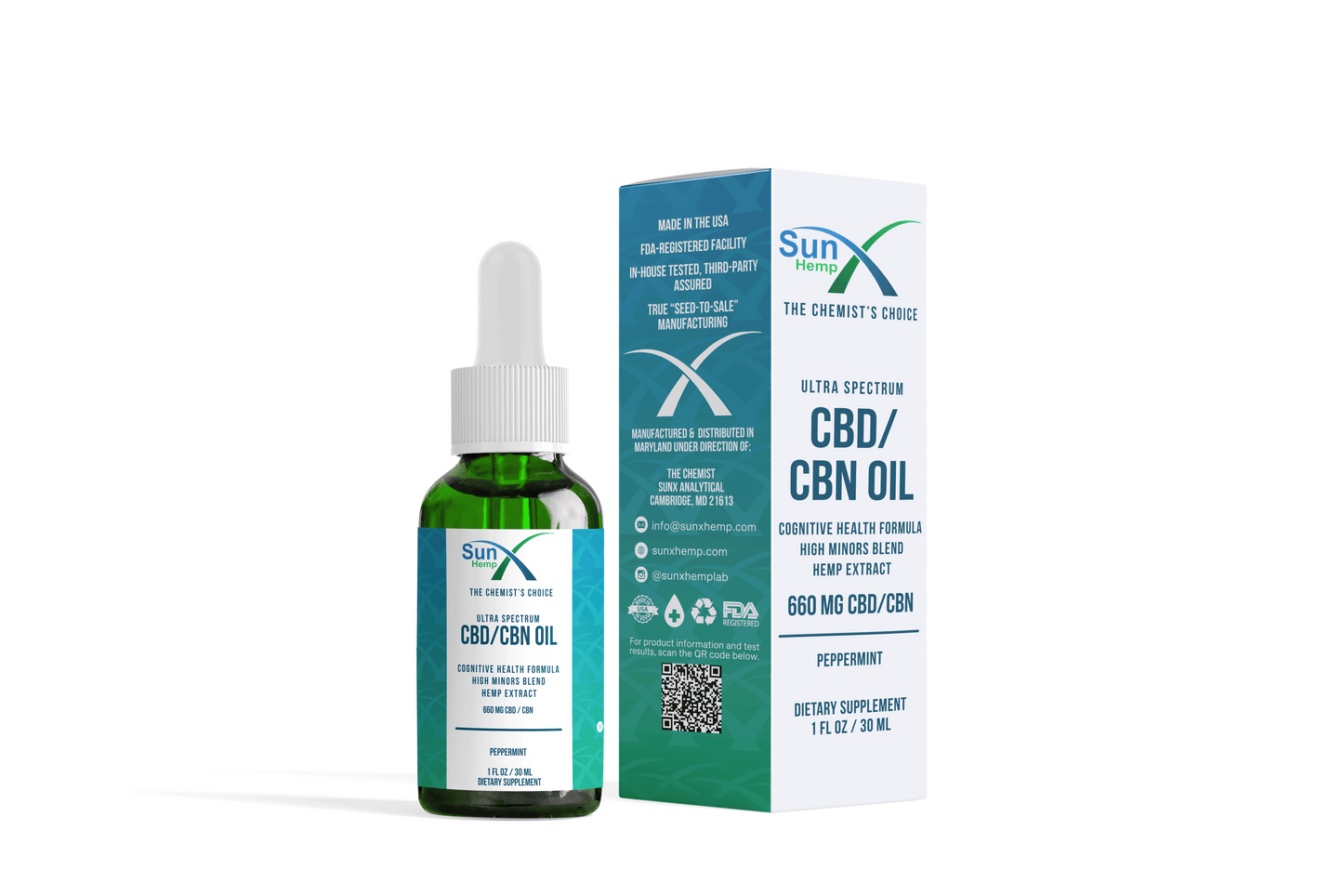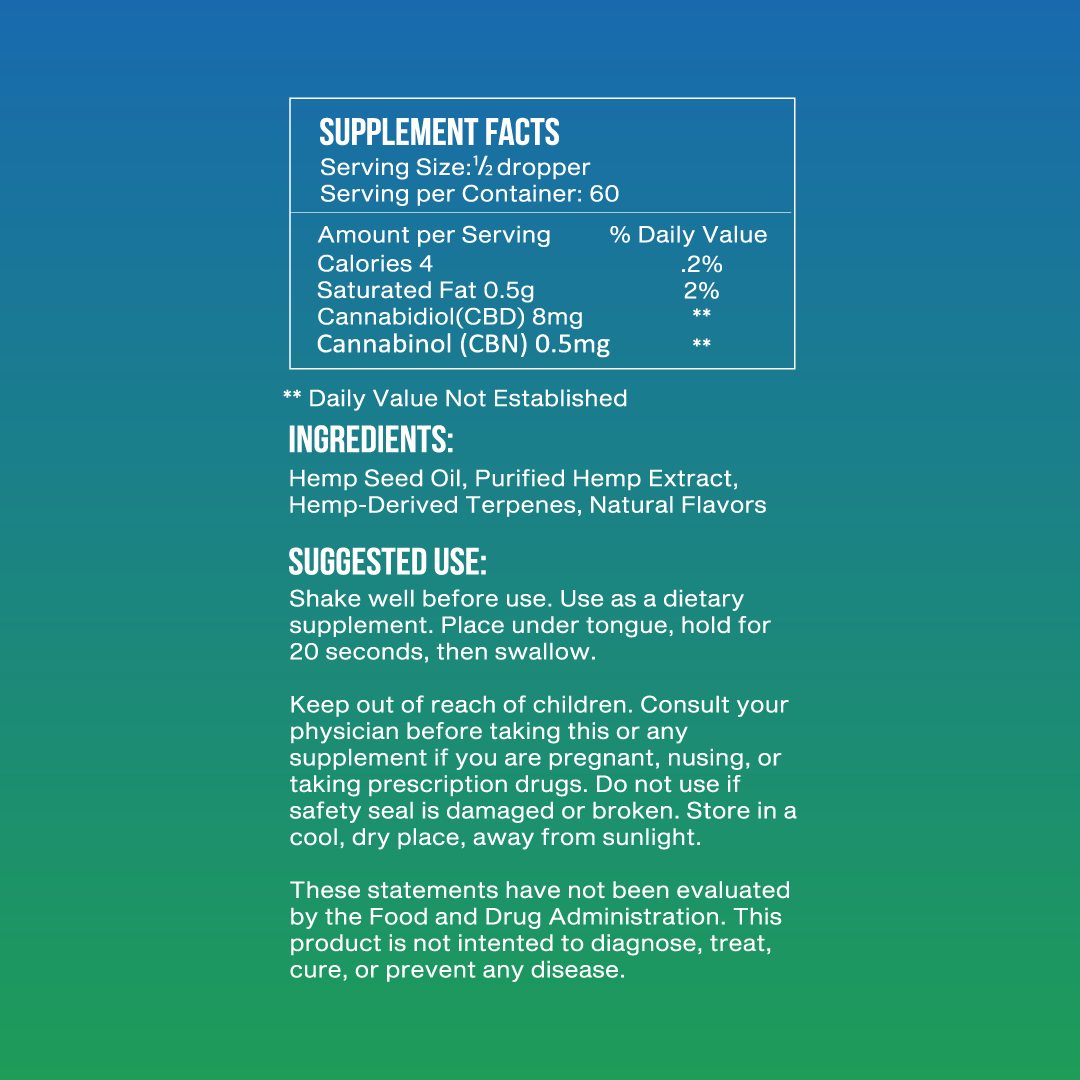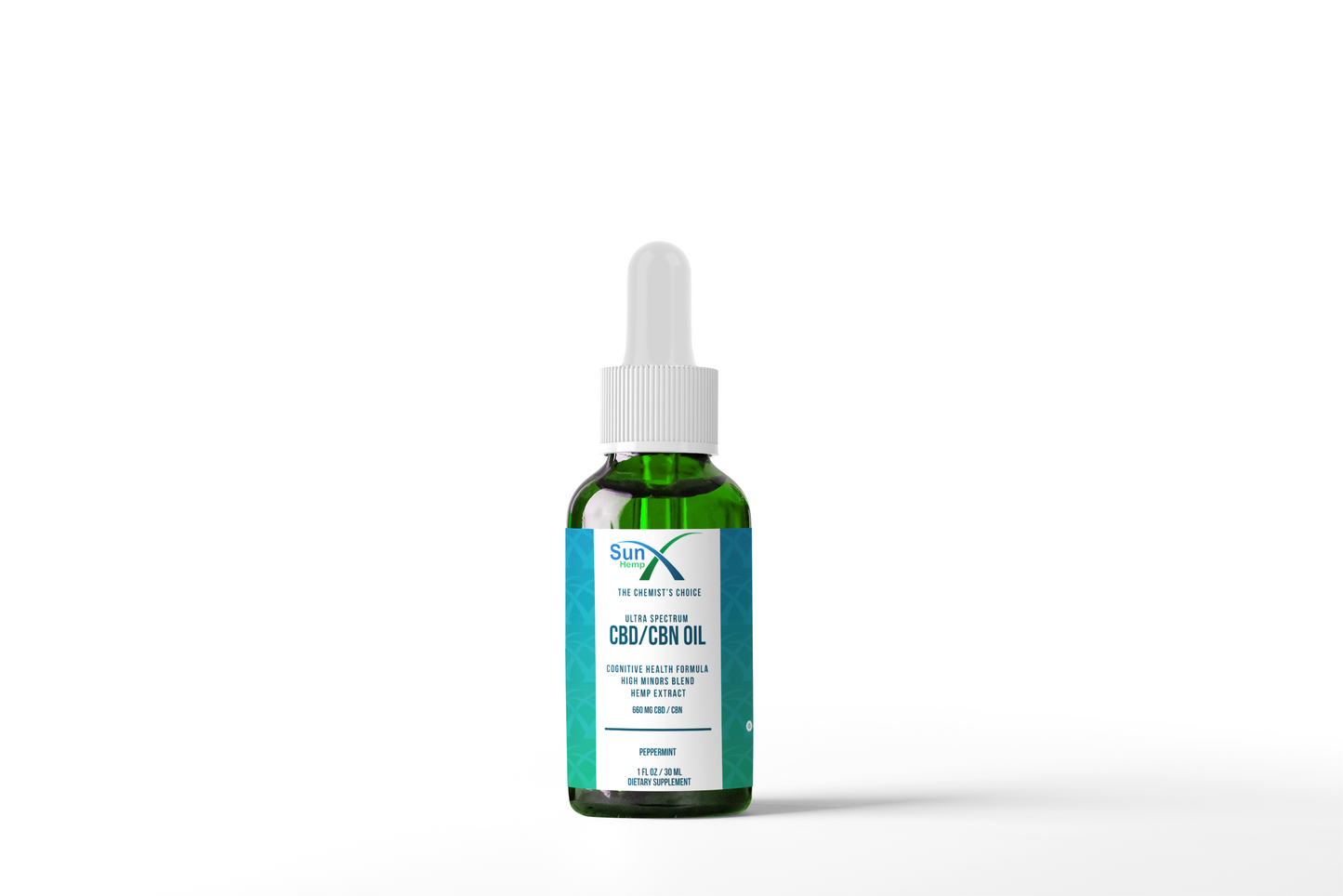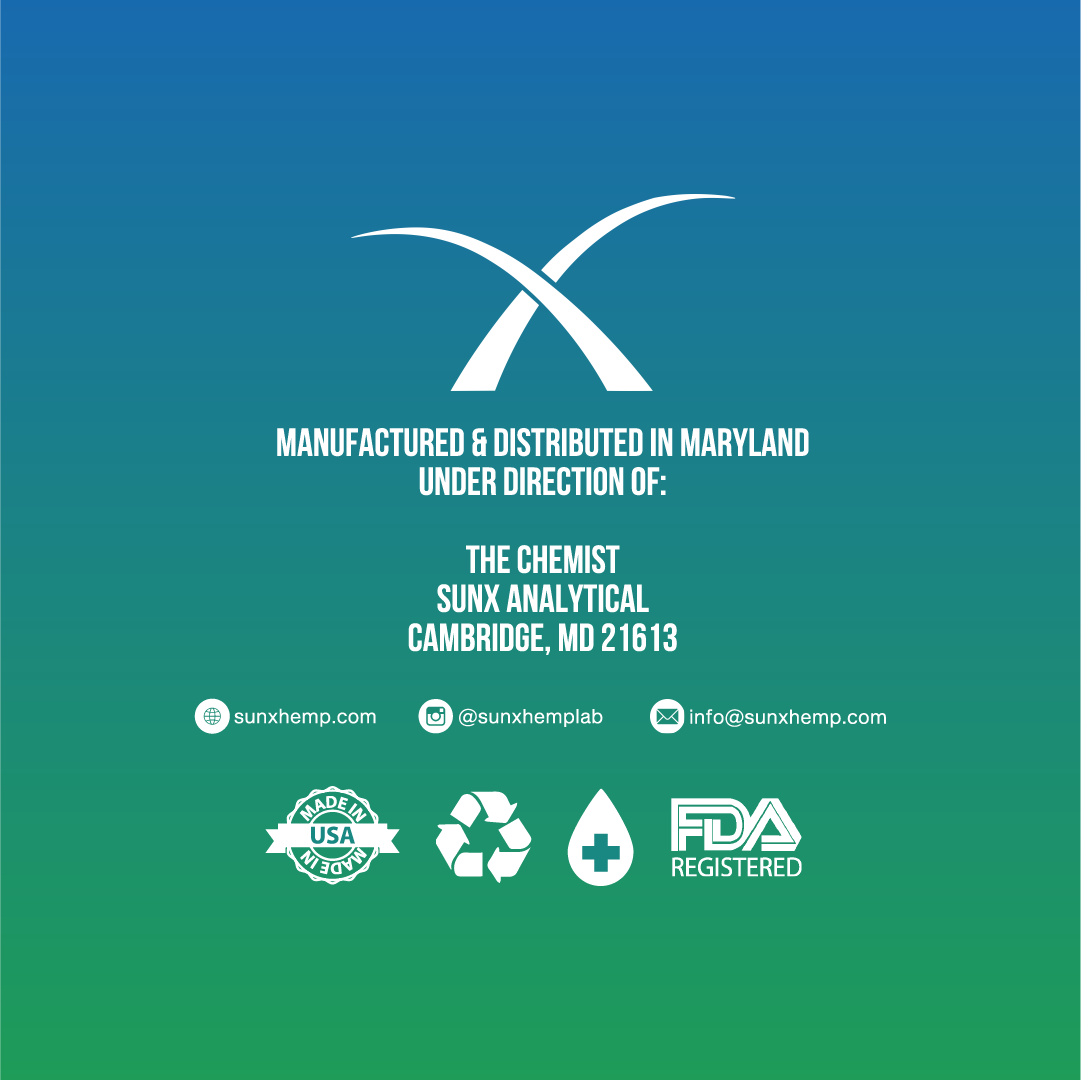 Discover the Power of Restorative Sleep and Cognitive Wellness with SunX Ultra Spectrum 660mg Enhanced CBD Oil
SunX Ultra Spectrum 660mg Enhanced CBD Oil presents a carefully calibrated ratio of CBD, CBN, and other minor cannabinoids enabling you to enjoy restful sleep and enhanced cognitive well-being. 
Our Ultra Spectrum series features a proprietary blend of minor cannabinoids that were thoughtfully and carefully combined in precise proportions. The result is a sleep-enhancing experience like no other.
This proprietary formula interacts with your body's endocannabinoid system, promoting a state of deep relaxation. With the inclusion of CBN, another cannabinoid known for its sleep-inducing properties, you can enjoy a peaceful transition into a restful slumber.
Adapting to your unique needs, our oil format offers flexible dosing, allowing you to personalize your experience. This fast-acting solution will calm your mind, relax your body, and help you drift off peacefully to sleep for a better tomorrow. 
CBD You Can Trust
At SunX Hemp, we're not just another CBD brand. From seed to sale, we handle everything from the extraction of raw materials to product formulation, which means we can ensure the utmost quality and reliability in every product we offer. With us, you know exactly what you're getting and where it's coming from.
Formulated by an American Chemical Society certified natural products chemist. 
Made from organic hemp grown in the USA
Made in a FDA registered facility.
In house tested, third party confirmed, assuring product quality and stated cannabinoid potency.
Product Specs
Proprietary formula with a unique blend of cannabinoids, terpenes, and other beneficial compounds

16mg CBD per full dropper (1ml)

1mg CBN per full dropper

30 full droppers per bottle

Flavor: Peppermint 
Suggested Use: 
Shake the bottle, then squeeze the top of the dropper to fill with the desired amount. Pl
ace the dropper under your tongue and hold for at least 30 seconds. Take 30-45 minutes before bed.
Ingredients: Hemp Seed Oil, Purified Hemp Extract, Hemp-Derived Terpenes, Natural Flavors